Euro area visible trade surplus widens in March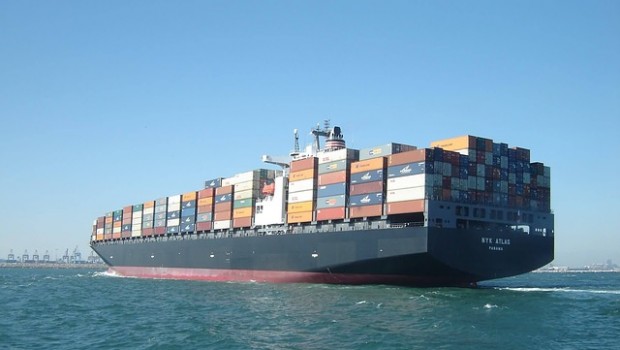 The euro area's visible trade surplus increased sharply in February, prompting a positive reaction from economists despite the sharp drop seen in the bloc's imports from the rest of the world.
In seasonally adjusted terms, the surplus in the trade on goods grew from €15.7bn in January to €19.2bn during the reference month, according to Eurostat.
Economists had penciled in a surplus of €17.7bn.
Imports declined by 1.7% month-on-month to reach €158.7bn, while exports rose 0.4% to €158.7bn.
When compared to a year ago imports were 5% higher and exports up by 4%.
French purchases from overseas were especially weak, shrinking by 2.7% on the month, even as exports jumped by 8.2%. Germany and Spain also witnessed a drop in imports, of 1.1% and 0.8%, respectively.
Trade within the single currency bloc rose from €148.0bn in January to €150.2bn.
Dr. Howard Archer, chief European+UK economist at IHS Markit emphasised that March's rise in exports marked the fourth consecutive increase "and broadly supports belief that Eurozone exporters are benefiting from a very competitive euro and improved global demand."
Declining imports are the mirror image of the above, Dr. Archer added, explaining how they have risen "strongly" over the previous four months and the underlying trend still looks strong.
New exports orders for Eurozone manufacturers running at six year-highs were another reason for optimism, in his opinion.
However, the outlook for exports to the UK was "challenging", given the scope for Britain's economy to soften, the still strong euro and evidence that some British firms are beginning to source more from UK suppliers.