Euro area unit labour costs ebb moderately in the third quarter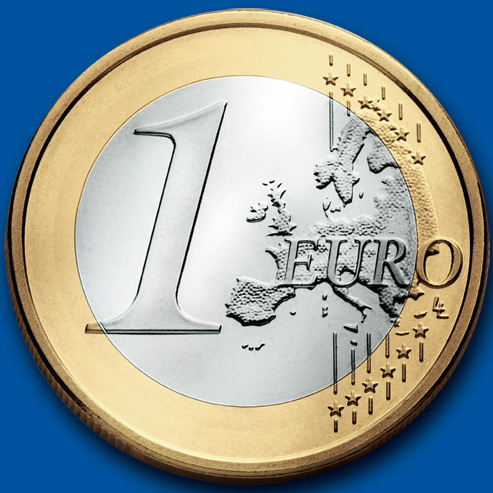 Euro area labour cost growth slowed over the three months to September, pointing to still restrained core consumer price growth according to economists.
In quarterly annualised terms, the rate of increase dipped from a 1.8% year-on-year clip in the second quarter to 1.6% over the latest three-month stretch, according to Eurostat.
Slower wage growth was the chief factor, printing at 1.6% year-on-year for the third quarter versus 2.1% in the second quarter.
However, the non-wage cost component rose from a 0.8% pace to 1.5%.
Unit labour costs, one of the most closely-watched gauges of inflation emanating from the labour market, were higher from one quarter to the next in the majority of the European Union's largest economies - especially in the UK - but not in Germany, Italy and Spain.
Commenting on the potential implications of Tuesday's release ahead of the data, analysts at Rabobank said: "With productivity growth accelerating, a number in line with that seen in Q2 should still be consistent with below-ECB target (core) inflation. Moreover, indicators of negotiated wages have been lagging behind this trend (latest figure for the Eurozone was 1.4% YoY) and for now the evidence that the Phillips curve will soon re-establish itself is scant.
"However, should the growth rate of unit labour costs have accelerated further in Q3 – and especially if it surpasses 2% - this may stoke fears that the ECB has fallen behind the curve with its decision to extend QE until 2018Q3 at the earliest."
British unit labour cost growth accelerated from a 2.1% pace in the second quarter to 3.1%, while in Germany it ebbed from 2.3% to 2.2%, while in Spain it came down from 0.4% to 0.1%.
Italian labour cost growth also dipped, from 0.7% to 0.5%.
By way of comparison, in the third quarter costs grew by 1.7% in France, 1.9% in Holland and 1.3% in Belgium.
Taking a different angle, Claus Vistesen, chief Eurozone economist at Pantheon Macroeconomics observed: "the key story is the significant divergence in headline growth rates. Wages in France and Germany are rising about 2% year-over-year, while they are barely growing in Spain and Italy. Overall, these data point to sluggish wage growth dynamics in the euro area, but we caution they are very long lagging, and significantly revised. We think headline growth will rise steadily to about 2% in the next 12 months."