Empire State manufacturing index rises further in October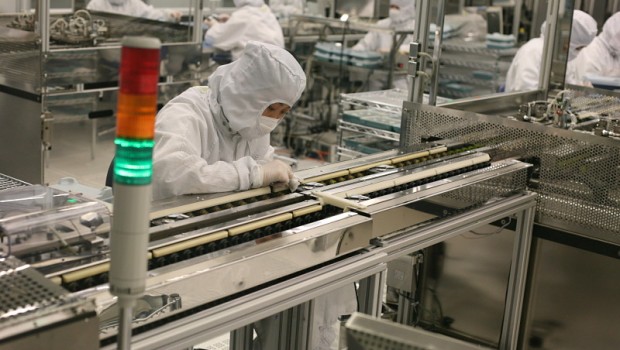 Factory activity in the jurisdiction of the Federal Reserve bank of New York picked up in October, the results of a widely-followed survey revealed.
The so-called Empire State survey's headline index rose from a reading of 24.4 for September to 30.2 in October, beating economists' projections for a reading of 20.0.
However, while a subindex linked to firms' shipments jumped by 11.3 points to 27.5, anothe sub-index linked to 'new orders' retreated 6.9 points to 18.0.
Price pressures also softened, as the 'prices paid' subindex fell back by 8.5 points to 27.3 and that for 'prices received' fell from 13.8 to 7.0.
Labour market indicators contained in the survey were mixed, with the gauge tracking the number of employees on company payrolls improving 5.0 points to 15.6 but that measuring the length of the average work weel down by 5.7 points to 0.0.
"This time last year, the index was at -5,5, so the turnarund has been remarkable. The weaker dollar presumably is part of the story, but domestic demand probably is stronger too, given the sharp rise in capex intentions in the NFIB survey," said Ian Shepherdson, chief economist at Pantheon Macroeconomics.
"[...] On the face of it, the Empire State headline is consistent with the national ISM manufacturing index nudging up even further from September's already-elevated 60.1. Either way, the overall message from this and other surveys is that the industrial sector is very strong."