Empire State manufacturing index falls back in July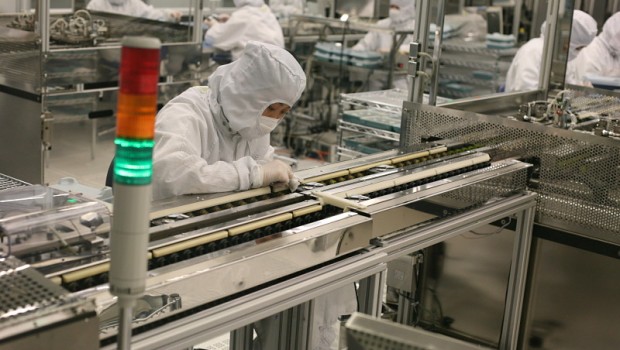 One of the more widely-followed gauges of regional manufacturing sector activity in the States fell back at the start of the month, but some economists cautioned against reading too much into the data.
The Federal Reserve bank of New York's 'Empire State' manufacturing index fell back from a reading of 19.8 for June to 9.8 in July.
A key sub-index linked to new orders at firms slipped by 4.8 points to 13.3, while another linked to the prices paid by companies in the region increased by 1.3 points to 21.3.
The employment sub-index was also lower, slipping by 3.8 points to 3.9, while that linked to the length of the average employee workweek decreased by 8.5 points to 0.0.
"The huge jump in June always looked unsustainable - the May reading was -1.0 - so a correction was always a good bet. The July index fell further than we expected, but the key subindexes remain quite strong.
"The Empire State survey is not the last word, though; we need to see the Philly Fed and Chicago PMIs before we can finalize our forecasts; all three are volatile month-to-month."