Economists upbeat despite weak reading on German November IP data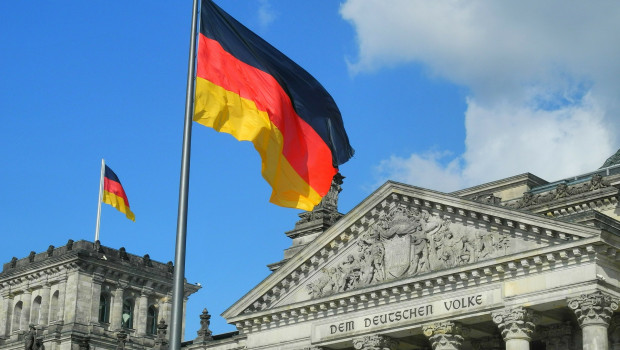 Economists are largely brushing off a weak reading on German industry, pointing to robust survey results to back up their case.
German industrial production shrank by 1.4% month-on-month in October (consensus: 0.9%), according to the country's Ministry of Finance.
Acting as a partial offset, September's 1.6% month-on-month drop was marked up to show a smaller decline of 0.9%, after a 2.6% surge in August.
Manufacturing was the weak link in the chain, with factory output for October down by 2.0% on the month.
Within that, output of capital goods - a good gauge for investment trends - decreased by 2.7%, and came on the heels of a 2.3% fall in the previous month, alongside a decline of 2.6% in that of consumer goods while production of intermediate goods retreated by 1.0%.
Elsewhere, energy production jumped by 5.1% versus September and construction sector activity increased by 1.3%.
In terms of year-on-year rates of change, the rate of gains in industrial production slowed from an upwardly revised 4.1% in September to 2.7% for October.
Commenting on the data, Claus Vistesen, chief Eurozone economist at Pantheon Macroeconomics, said: "a very disappointing headline—despite the upward revision of the September data—and completely at odds with new orders and survey data.
"The poor October industrial production headline and the downbeat retail sales report have increased the risk of a GDP slowdown in Q4, but survey data promises better data in November and December."
In a similar vein, Iaroslav Shelepko and Tomasz Wieladek at Barclays Research said: "Looking forward, November releases of business surveys painted an upbeat picture with manufacturing PMI, IFO and ZEW printing at or around multi-year high levels. We expect the growth momentum in the German economy to prove sustainable, in line with optimistic sentiment of business surveys. The global economic recovery is likely to further support German exports while domestic investment and consumption pick up steadily."