ECB needs to mind the risk of sharp rise in euro, Lane says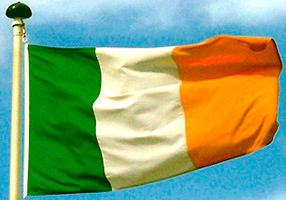 The European Central Bank needs to keep an eye out for the risk of an unexpected jump in the value of the single currency.
In an interview with Bloomberg, Irish central bank boss Philip Lane expressed little concern about the then current value of the euro.
However, Lane was quick to add that: "But if it moves a lot within a short time interval then you have to think about the implications."
Despite his comments, as of 1555 GMT euro/dollar was higher by 0.5% at 1.23957.
Lane also sounded a confident note on the outlook for inflation in the euro area, pointing to recent wage settlements and price mark-ups by companies.
"As these factors convert into higher inflation readings, our confidence that inflation will converge to the target over the medium-term improves," he said.
The policymaker also stressed that the ECB's guidance "made clear" no immediate shift in policy was likely, adding that its stock of purchases would be kept steady through the reinvestment of proceeds from maturing bonds.
"Whenever net asset purchases come to an end, there will still remain considerable monetary accommodation baked into the system."