Donald Trump agrees to meet Kim Jong-un in May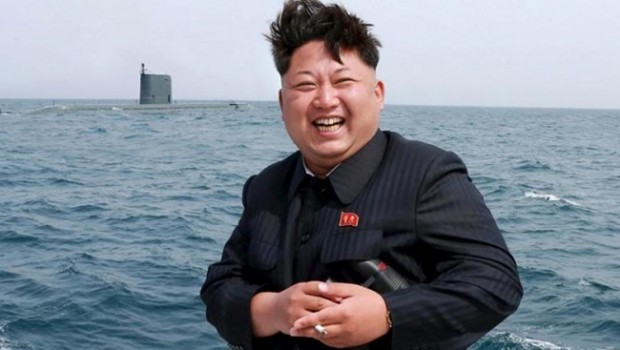 Donald Trump has accepted a North Korean invitation to hold a meeting with leader Kim Jong-un in May. There are hopes that the talks will reduce tensions between both countries and lead to the denuclearization of the Korean peninsula.
The invitation comes after negotiations between Kim Jong-un and South Korean delegates earlier this week where they broached the subject of the North's nuclear armaments programme.
South Korean security director Chung Eui-yong announced the upcoming talks at a press conference on Thursday evening, following a meeting with President Trump at the White House.
"In our meeting, North Korean leader said he is committed to denuclearisation and he pledged that the country will refrain from further missile tests.
"Kim Jong-un has expressed his eagerness to meet President Trump as soon as possible. President Trump appreciated the briefing and said he would meet Kim Jong-un by May to achieve permanent denuclearisation," Eui-yong said.
Such a meeting would mark a milestone in relations between Washington and Pyongyang, with North Korean leaders having proposed a summit with successive US presidents starting from 2000, when Kim Jong-il invited Bill Clinton.
As Daniel Russel, assistant secretary of state for East Asia and the Pacific until last April said, what's new isn't the proposal from North Korea but America's response.
"Also remember that (North Korea) has for many years proposed that the president of the United States personally engage with North Korea's leaders as an equal - one nuclear power to another."
"What is new isn't the proposal, it's the response," he said.
A senior administration official told Reuters Trump is on board with the talks because it "makes sense to accept an invitation to meet with the one person who can actually make decisions instead of repeating the sort of long slog of the past."
The president took to Twitter to confirm the meeting, clarifying that US sanctions would continue to apply until permanent denuclearisation was achieved.
Kim Jong Un talked about denuclearization with the South Korean Representatives, not just a freeze. Also, no missile testing by North Korea during this period of time. Great progress being made but sanctions will remain until an agreement is reached. Meeting being planned!

— Donald J. Trump (@realDonaldTrump) 9 de marzo de 2018
South Korean president Moon Jae-in welcomed the news, saying it was "like a miracle" and that if the meeting took place after the inter-Korean summit, then it was likely to lead to a complete ban on nuclear weapons on the Korean peninsula.
Paradoxically, Trump's aides are still wary of any negotiations, given previous administrations's failed attempts at peace and disarmament, with Trump himself having gone so far as to mock US Secretary of State Rex Tillerson in October for trying to negotiate with North Korea, saying he was "wasting his time".
No information was immediately available as to where the meeting might take place, but experts think the demilitarised zone on the Korean border or Beijing are likely options.