Decision on Bannon's future with White House imminent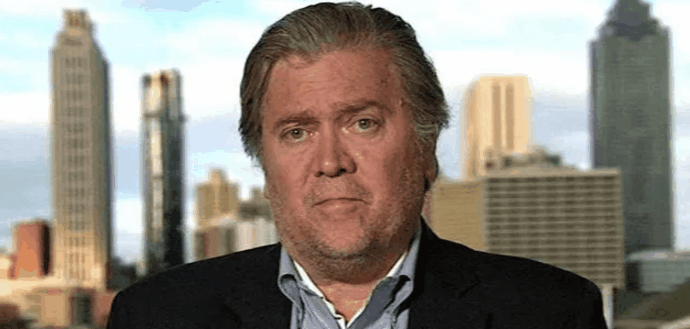 White House chief of staff John Kelly's decision regarding Steve Bannon's future with the administration is reportedly imminent.
Tensions between the chief strategist and the president have grown as Trump allegedly believes Bannon is responsible for several leaks coming from his administration.
In recent months, Bannon has butted heads with Jared Kushner, the president's son-in-law who he accused of being a "Democrat," he's also argued in public with national security advisor HR McMaster over foreign policy issues and most recently he contradicted the president's position on North Korea in an interview he gave to progressive liberal publication the American Prospect.
Several West Wing sources told Axios on Friday afternoon that it was a matter of "when," not "if," Bannon is removed.
While the report contained no additional information as to Bannon's future, stock markets began to bounce after its release.
Bannon, with a close connection to far right media outlet Breitbart and a close personal friendship with hedge fund billionaire Bob Mercer, a major Trump campaign contributor might be positioned to do considerable damage to Trump from the outside of the campaign if he chose to do so.