CSIS chair in strategy sees risk of nuclear arms race in Northeast Asia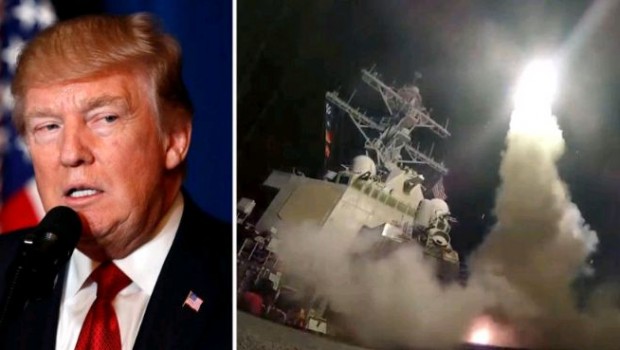 Anthony Cordesman of the Centre for Strategic and International Studies (CSIS) has warned media reporters and think tanks should be "a little more critical and interested in the facts," in light of recent sensationalist journalism regarding the ongoing tensions between North Korea and the United States.
"Far too much of what has been said would have done a much better job of fitting the Cuban missile crisis than the reality of North Korea. Testing a missile booster and a re-entry vehicle is a long way from having an actual operation missile. Having a design capability to make a relatively small fission warhead is a long way from having produced and tested an actual warhead design — much tested, recovered, and examined a passive design fired on an actual missile," the Arleigh A. Burke chair in strategy wrote.
While North Korea can likely launch an initial strike against its neighbours in South Korea and Japan within 12 months, given that North Korea is more than 5,000 miles removed from Seattle, its closest urban sized target on the US mainland, the decision to launch a nuclear warhead at America at a range 20 times more than what was involved in the Cuban Missile Crisis between Havana and Miami (228 miles), goes from "stupidity to insanity."
He then went on to discuss the "real problem" on the Korean Peninsula.
"Nothing about the end result will be the equivalent of a "two person zero sum game" in which the U.S. and North Korea are the only players and one side wins at the expense of the other," said Cordesman.
According to Cordesman, the US may have to accept the South Korean deployment of thermonuclear armed missiles, as both it and Japan race to deploy theatre missile defence systems like those China and Russia have already protested, which could lead to increased Chinese and Russian efforts to expand their own strike forces.
He continued, "There is no clear term of game theory for a game in which there is no clear number of players, where no player shares exactly the same interests or plays according to exactly the same rules, and where every action by any player increases the level of mutual risk to all the players including themselves — and this clearly includes the current actions of North Korea."
This has led to diversionary rhetoric from Secretary Tillerson, Secretary Mattis and General McMaster, who have warned of "preventative" military actions, a significant departure from the unparsed, off the cuff, "fire and fury" warnings of a pre-emptive strike by Donald Trump.
Cordesman began to wrap up by saying, "The risk is not today's potential North Korean nuclear threat. It is what can so easily evolve over the coming decade: An open-ended nuclear arms race in Northeast Asia with players whose actions and level of restraint in any given crisis is far harder to predict than the impact of mutually assured destruction in the Cold War."