Corbyn tells Morgan Stanley it is right to consider him 'a threat'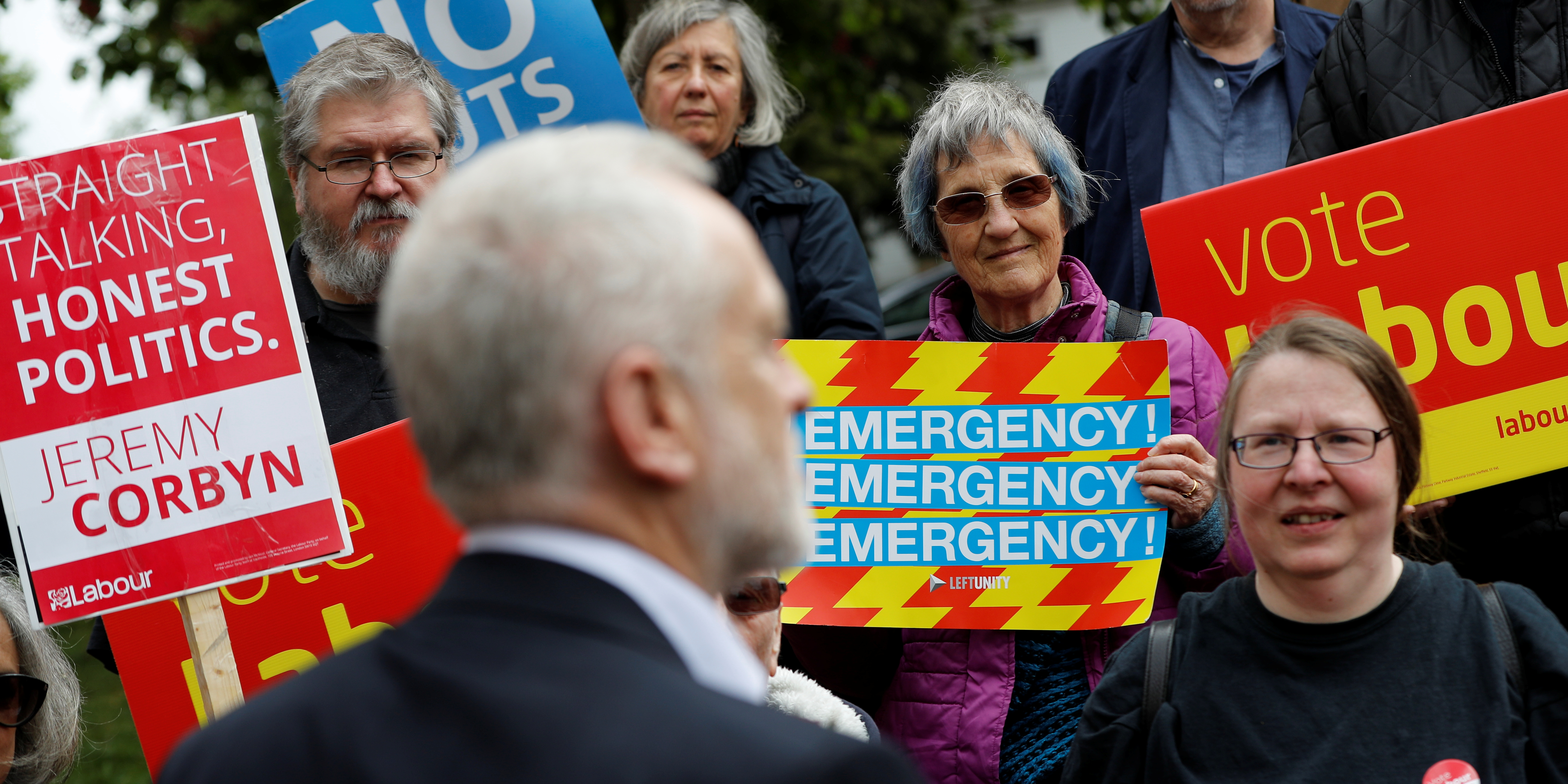 Labour party leader Jeremy Corbyn told Morgan Stanley that banks were right to consider him a threat due to his plans to overhaul a rigged economy that benefits speculators at the expense of everyday people.
Morgan Stanley warned investors on Sunday that Britain's cloud of political uncertainty was a larger threat than the UK's departure from the EU as the chances of Corbyn moving to dismantle what had previously been seen as one of the world's most stable free-market economies if he came to power became more and more real.
"Bankers like Morgan Stanley should not run our country but they think they do," Corbyn said in a video posted on Twitter on Friday.
"So, when they say we're a threat, they're right: We're a threat to a damaging and failed system that is rigged for the few," he said.
Prime Minster Theresa May, who lost the Tories their majority in parliament after June's snap election, has had to endure several dramas within her party, including a proposed vote of no confidence in November, and Corbyn's unexpectedly strong showing in the vote convinced many that he, despite having been previously written off by his own party with no chance of ever winning an election could potentially be Britain's next leader.
Morgan Stanley said the UK faced a "double whammy" of uncertainty from Brexit and the domestic political instability.
"From a UK investor perspective, we believe that the domestic political situation is at least as significant as Brexit," analysts at Morgan Stanley wrote in a note to clients.
The firm said a Labour victory would mark the most extreme shift in British politics since Thatcher was elected in the late 70s.
"It is certainly plausible that the Labour Party could ultimately moderate some of its more radical policy ideas; the alternative could be the most significant political shift in the UK since the end of the 1970s," Morgan Stanley said.
Corbyn has pledged to enact widespread renationalisation, increased public spending and taxes on the rich, and said the likes of Morgan Stanley were speculators who preyed on ordinary people.
"These are the same speculators and gamblers who crashed our economy in 2008 and then we had to bail them out," Corbyn said.
"Their greed plunged the world into crisis and we're still paying the price."