Citi cuts iron ore price forecasts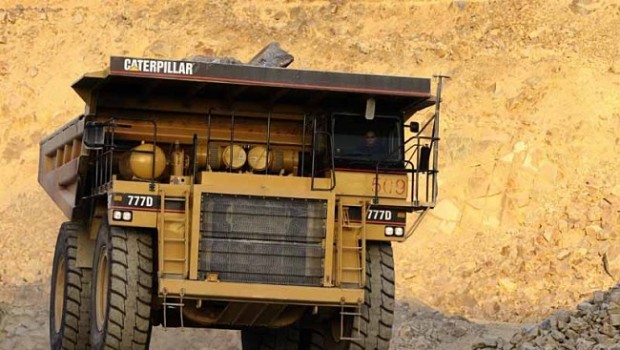 Analysts at Citi lowered their forecasts for the price of iron ore over the next twelve months, telling clients that lower prices were needed in order for the market to re-balance and in anticipation of waning Chinese growth.
Their new forecasts called for an average price of $61 per tonne in 2017 and $50 per tonne between 2018 and 2020.
A near-term trough in prices - with spot prices dropping to the low $40s - was possible over the next six to eight months, they said.
Chinese blast furnace utilisation had already hit a near-term peak while steel scrap was reducing demand.
In parallel, iron ore inventories should peak in the back-half of 2017, they added, falling gradually thereafter without tightening balances.
Current expansion projects by the big miners should also add about 60Mt of supplies in 2017, the broker said.
"The market needs iron ore prices below $45/t to re-balance. Chinese growth momentum should wane, and credit tightness should lead to more de-stocking ahead," Citi said.
To take note of, in a separate note analysts at Citi maintained their 'buy' recommendation on shares of Rio Tinto but lowered their target price to 3,400p.
On a related note, on Friday analysts at Macquarie trimmed their own price projection for spot iron ore in 2017 by 1.6%.
Analysts at the Australian broker forecast spot iron would be at $50 per tonne in the second half of 2017, versus $61 over the second quarter.
While China's slowing property market was now the risk, Macquarie said demand for commodities was not weak, the global recovery had held up well - especially outside China.
"Over the rest of 2017 we continue to avoid those commodities most closely linked to [China's slowing property market], and/or where the supply response to higher prices has been strong, such as coking coal and iron ore. We are more favourable to those whose direction comes from other parts of the world, such as precious metals, or have a compelling supply case, such as zinc and lead."