Chinese industrial production, investment fall short in August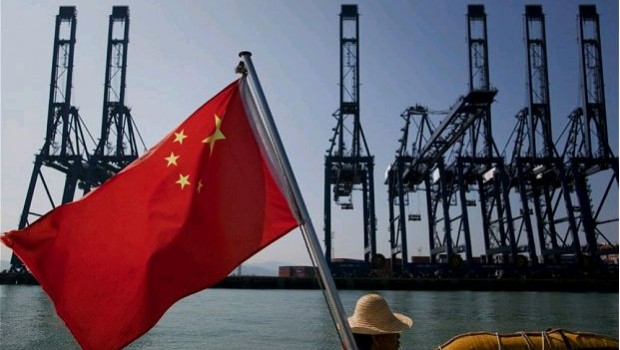 Economic activity in China shifted down a gear unexpectedly in August, amid softer domestic and external demand and on a combination of ebbing infrastructure spending and tighter monetary conditions, according to some analysts.
Industrial production slowed from a year-on-year clip of 6.4% in July to 6.0% last month, according to the National Bureau of Statistics.
That was less than the 6.6% economists had predicted going into the report and came alongside similarly softer readings on fixed asset investment and retail sales.
The rate of growth in fixed asset investment dipped from 8.3% over the seven months ending in July to 7.8% for the eight months running to August (consensus: 8.2%).
Implicit in that was a slowdown in the annualised rate of growth from 6.8% in July to 4.9% last month, Julian Evans-Pritchard at Capital Economics said.
Worth noting, when adjusted for recent rapid gains in capital good prices, then in real terms private investment turned negative in August, Evans-Pritchard said, adding that industrial sales for exports slipped from a year-on-year pace of 8.6% to 8.2%.
Retail sales were similarly weak, slowing from 10.4% to 10.1% (consensus: 10.5%).
In particular, Capital Economics noted how infrastructure spending had begun to cool, with the front-loading of government spending by Beijing ahead of this September's Communist Party Congress now in fact shrinking.
"With tighter monetary conditions still weighing on credit growth, we expect a further slowdown in economic activity in coming quarters."