Chinese foreign trade growth slows sharply in July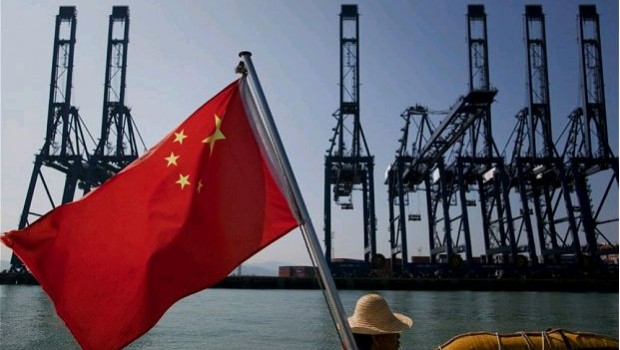 International trade flows into and out of the People's Republic of China weakened noticeably in July, indicating that Asia's largest economy may not have gotten off to quite as strong a start to the third quarter as had been believed.
Exports from China slowed from a 17.3% year-on-year clip in June to 11.2% for July (consensus: 14.8%). Imports fared just as poorly, with purchases from overseas slowing from an annualised pace of 23.1% to 14.7% (consensus: 22.3%).
Commenting on Tuesday's data, Julian Evans-Pritchard at Capital Economics said: "Overall, today's data imply that the Chinese economy may not have had quite as strong a start to Q3 as previously thought."
He was echoed by Michael Hewson, at CMC Capital Markets UK, who said: "This would appear to suggest that while global demand is still positive it may well not be as strong as initially thought, which might be a concern further down the line if it suggests a start of a trend."
The data would weigh on the sentiment across Europe and keep investors on the side lines, said Naeem Aslam at Think Markets.
"Although, the recent data out of China has shown improvement and it confirms that both the internal and external factors are becoming stronger. However, China's export engine went down a gear and this is what investors do not like," he said.
"Overall, you can say that the numbers have painted a dull picture to start the third quarter of this year. It is important that global demand improves because that would imply that the world economy is healthy."