Chinese export volumes cool in October amid holidays, EM slowdown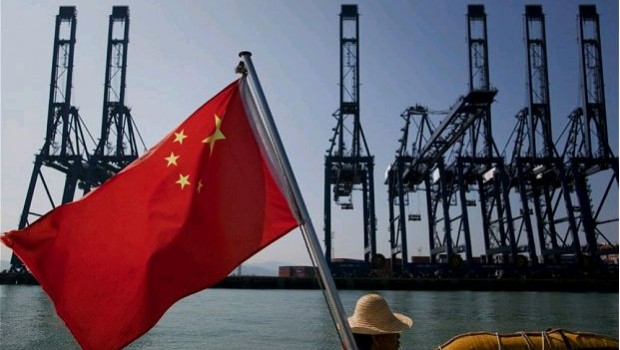 Both inbound and outbound trade from China cooled last month, but some economists are confident that any slowdown will be modest despite a loss of momentum in other emerging markets.
Asia's largest economy saw the rate of growth of its exports slow from a 9.0% clip year-on-year in September to 6.1% for October (consensus: 7.0%).
To take note of, in volume terms the slowdown in exports was even more pronounced, with Capital Economics's Julian Evans-Pritchard estimating that the rate of increase fell back from 6.2% to 3.5%.
Worth noting, Evans-Pritchard suspected that part of that deceleration was a reflection in the growth momentum in other emerging markets.
Beijing's pollution crackdown and the resulting drop in steel output may also have played a hand, he said.
In yuan terms, import growth also cooled, from a pace of 19.5% to 15.9% (consensus: 17.5%), reflecting softer domestic demand.
Nonetheless, "much" of the drop in the headline rates of trade growth was the result of something rather more mundane, a shift in the timing of the mid-Autumn festival.
"Looking ahead, we expect any further weakening of exports to remain mild given the relatively upbeat outlook for growth in China's main trading partners. In contrast, imports may eventually face a sharper slowdown as the drag on industrial activity from the pollution crackdown intensifies and the step up in fiscal support ahead of the Party Congress is reversed."