China should remain neutral if N.Korea launches missile strike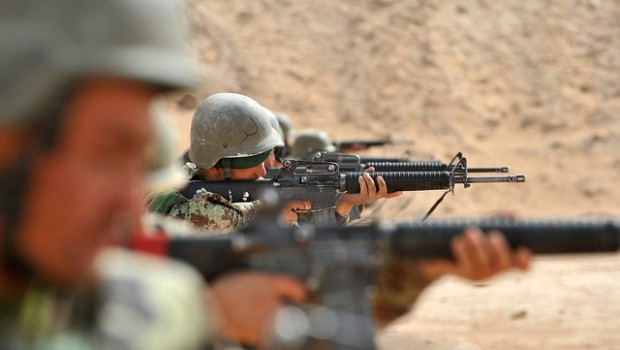 China should remain neutral if North Korea decides to launch an attack that threatens the United States, The Global Times said in an editorial on Friday, in what may be a passive warning to Pyongyang over its plans to fire missiles near the US Pacific territory of Guam.
According to the Chinese state-run newspaper, China that it should make clear that it will stay neutral if North Korea launches missiles that threaten US soil first and then the US retaliates.
However, The Independent also quoted the Global Times as saying that "if the US and South Korea carry out strikes and try to overthrow the North Korean regime and change the political pattern of the Korean Peninsula, China will prevent them from doing so."
Although the Global Times was founded by the People's Daily, which is the Communist Party's flagship paper, and is located on the same property as the PD, some experts do not believe it shares the same status, even if it is conveniently written in English.
Indeed, its editorials are given more of a free reign, although they are best known for their quite nationalistic and often inflammatory points of view, not the opposite.
Friday's editorial came after US President Donald Trump stepped up his rhetoric against North Korea on Thursday, in response to indications from Pyongyang that it was studying test-launching some of its intermediate-range missiles into the waters off the US Pacific territory of Guam.
Trump said North Korean leader Kim Jong Un "has disrespected our country greatly. He has said things that are horrific. And with me, he's not getting away with it. He got away with it for a long time, between him and his family. He's not getting away with it. It's a whole new ball game."
He also warned that the regime would be in trouble "like few nations have ever been" in the event that it does not get its act together.
In an official statement from its foreign ministry, China, which is North Korea's most important ally and trading partner, on Friday reiterated a call for all parties to act and speak with caution so as to avoid increasing tensions.
US and Japanese troops, on Thursday, began their regular 18-day live fire exercise on the northern Japanese island of Hokkaido, which was to include rocket artillery drills and involve 3,500.
North Korea tried and tested ballistic missiles in July and the UN subsequently decided to increase economic sanctions against the country further fuelling anger in the regime.