Catalan separatists bring region to standstill in general strike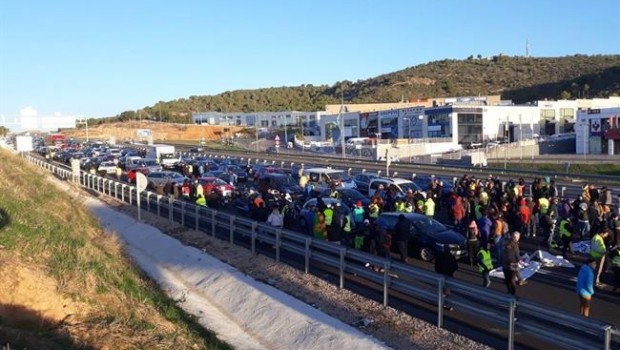 A general strike organised by independence supporters in Catalonia has left many of the region's roads blocked, bringing much of its industry to a standstill as several local government officials remain in jail.
In the early hours of Wednesday morning in the troubled north-eastern region, thousands of protesters took to the streets, blocking traffic and causing severe traffic jams across the city of Barcelona and other areas.
Much of the action focused on major routes in and out of the region's biggest city.
The strike took place in response to the detainment of eight former ministers of the local Catalan government, who were jailed for their roles in the independence referendum on 1 October and subsequent declaration of secession from Spain.
Also on Wednesday, the Constitutional Court in Madrid formally annulled the unilateral declaration made by the Catalan parliament on 27 October.
Catalonia now awaits elections on 21 December in which pro-independence parties may still be in the majority in the local parliament.
Former president Carles Puigdemont, who remains in Brussels despite calls for him to be returned to Spain, may also be able to participate in the elections.