Catalan crisis reaches D-Day as Puigdemont set to deliver key speech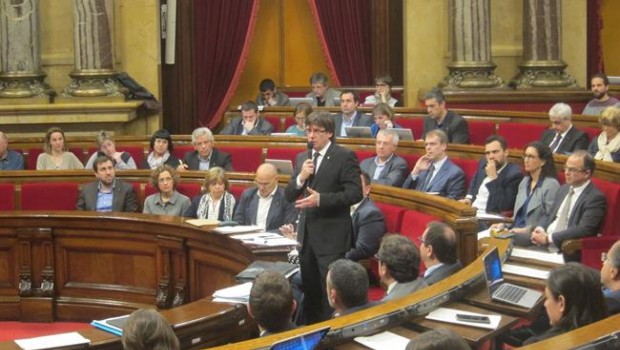 All eyes will be on Spain and Catalonia later today as Catalan president Carles Puigdmeont prepares a key speech in front of the regional parliament on the next stage of the independence movement.
Puigdemont had promised to make a declaration of independence to the legislative arm of the local government after over 90% voted to secede from Spain in last week's controversial referendum.
However, pressure on Puigdemont to back down from the declaration has grown in recent days as countries lined up to state it will not be recognised. A number of key companies in Catalonia have also moved their headquarters out of the region in response to the separatist movement's actions.
Ada Colau, the mayor of Barcelona, called on Puigdemont to drop the declaration and for Spanish prime minister Mariano Rajoy to initiate discussions in order to de-escalate the crisis.
"I ask them not to take any decision that might blow up the possibility of any space for dialogue and mediation," said Colau. "That is the most courageous act they could do now."
Puigdemont will speak at around 18:00 local time in the parliament in Barcelona, with the surrounding Ciutadella park closed for security reasons.
ARTICLE 155
There have been reports that Rajoy will invoke Article 155 of the Spanish constitution if the Catalan leader proclaims independence, which would bring direct rule from Madrid.
"Catalonia lies in the north east of Spain, but today it will be at the centre of Europe," said CMC Markets analyst David Madden. "Major companies are already in the process of relocating their headquarters out of the region, which will make life tough for the separatists."
"The Spanish government hasn't ruled out imposing direct rule, but given its track record lately, it will need to choose its actions carefully, as such a move would surely stoke nationalist tensions."