BoJ keeps policy unchanged despite inflation miss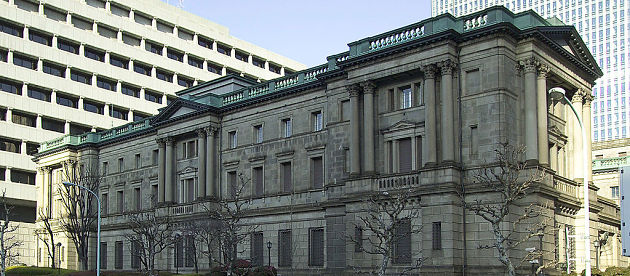 Rate-setters at the Bank of Japan kept all their main policy settings in place overnight despite recent stronger-than-expected economic growth, even as inflation continued to fall short of its target by a wide margin.
The main policy rate was kept at -0.1% and the target for the 10-year government bond (JGBs) yield and for JGB purchases at 0.0% and 80trn yen, respectively.
In their policy statement, policymakers in Tokyo said: "Japan's economy is expanding moderately, with a virtuous cycle from income to spending operating. Overseas economies have continued to grow at a moderate pace on the whole. In this situation, exports have been on an increasing trend."
Indeed, in his post-meeting press conference, BoJ chief Haruhiko Kuroda indicated activity had been stronger than the BoJ had anticipated.
However, in an unexpected development, the decision to keep policy unchanged was not unanimous, with newly arrived Goushi Kataoka dissenting, arguing instead for even laxer policy in order to push inflation back towards its 2% target in fiscal year 2019.
Commenting on the outcome of the BoJ's meeting, Marcel Thieliant at Capital Economics said GDP growth appeared on track to hit the central bank's target of 1.8% for the current 2017 fiscal year and 1.4% in the following one, but were quite sceptical that inflation would meet even the BoJ's own recently lowered projections of 1.1% for 2017.
"Over the last six months, the share of analysts who expect the Bank to start tightening before the end of next year has fallen by half," he added.
Acting as a backdrop, on 21 July the BoJ marked down its forecast for the year-on-year rate of gain in 'core' CPI in 2017 from 1.4% to 1.1% and that for 2018 from 1.7% to 1.5%.
In fiscal year 2019, core CPI was seen at the time at 2.3%.