Benjamin Netanyahu hits back at Israeli police who recommended bribery charges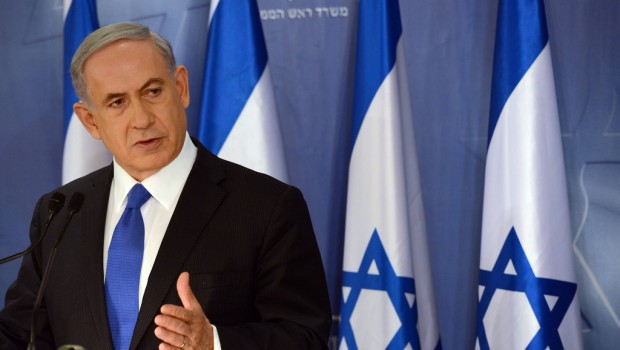 Benjamin Netanyahu has responded on Tuesday to police accusations of fraud, breach of trust and two instances of accepting bribes, saying he will not step down and is confident he won't face charges.
Netanyahu released a statement saying that his only aim was to ensure the security and future of the State of Israel and that everything he has done was to further the country's interests and not for personal gain.
"I will continue to lead Israel responsibly and faithfully for as long as you, the citizens of Israel, choose me to lead you," he said.
The Israeli PM claimed that the investigation against him was just an effort to "remove" him from power, "The authorities will not accept half of the police's recommendations, and they will lead to nothing," Netanyahu said.
The Israeli police was reportedly building up a case against Netanyahu with "sufficient evidence to substantiate" cases of fraud, bribery and breach of trust.
The Israeli police found that Netanyahu had received expensive gifts for a number of years from an Australian billionaire, James Packer and Hollywood producer Arnon Milchan, estimating the value of the gifts at as much as $282,000.
Police were also quick to respond, saying Netanyahu had granted Milchan tax exemptions and helped both of them with visa extensions.
"It goes without saying that a relationship in which a public servant or public official receives benefits from a person, while using his power and influence in order to promote the interests of that person, is prohibited by law," the report outlined.
Another case of bribery also involved Israeli media mogul Arnon Mozes who offered more coverage for Netanyahu's campaign in exchange for a clamp down on rival tabloid Israel Hayom.
"We believe that, after further examination of the findings in the State Prosecutor's Office, the case against him will be closed, and it will become clear that he did not commit a criminal offense," said Netanyahu's lawyer.
"He didn't receive bribes at all. Not in a single day, not in a year, not at all," the lawyer said.
"The prime minister never acted in Milchan's benefit on any issue, except for one, that of the visa."