Belgian coalition government rigged to implode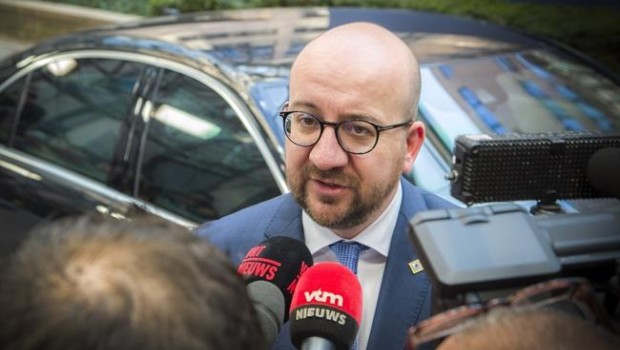 The coalition government of Belgium was said to be at risk of collapse over a scandal regarding the forced repatriation of more than 100 Sudanese nationals.
Belgian prime minister Charles Michel insisted he would not be shaken by "blackmail or threats" after the Nieuw-Vlaamse Alliantie (N-VA), a Flemish nationalist party that is a member of his coalition government, threatened to withdraw its support for his administration over the affair.
Concerns were voiced that the government of Sudan, led by Omar al-Bashir, had been allowed to handpick certain political opponents for repatriation from Europe following claims that some of the migrants had come into harm's way upon their return.
Bashir has been wanted by The Hague over allegations of crimes against humanity since 2009.
Theo Francken, a member of the N-VA and the minister for asylum and migration, has come under scrutiny for his decision to allow three Sudanese officials to inspect the cases of the Sudanese migrants before their return, but Bart De Wever, the party's leader said on Sunday that he would rather bring down the whole government than allow his fellow party member to be forced out.
"If Theo Francken is asked to withdraw, then the N-VA will withdraw," he said.
"On this subject, I am very clear. I support Theo Francken and I will not let him down."
When it was formed in 2014, the coalition was referred to as the "kamikaze government" given the volatile makeup of the highly dysfunctional family.
Michel insisted that no matter what the result of the inquiry into Francken and the consequences of his decisions, his resignation was not a part of his agenda, leading the likes of Ahmed Laaouej, leader of the Socialist party in parliament, to declare "there is no longer a prime minister" in Belgium.
Michel said there was no need for a change in administration.
"The country is going well, and 2018 will be a better year than 2017," he said.
Kris Peeters, the deputy prime minister and economy minister, added, "Whoever leaves government now plays with fire. There is economic growth of 2% and job creation is positive, but there is still work. Work is what we have to do now."