Australia promises to come to bat for US if required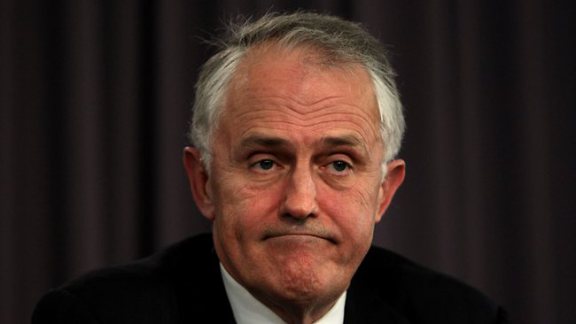 Prime Minister Malcolm Turnbull said Australia would invoke the ANZUS Treaty for just the second time since it was established in 1951, to "come to the aid of the United States" if escalating tensions with North Korea came to a head.
Mr Turnbull also dismissed the idea of Australia developing a missile defence shield to protect against an attack, saying he had been advised it would not be effective against North Korea's long range missiles.
ANZUS TREATY
The collective security treaty was designed to protect the Asia-Pacific region, binding Australia, New Zealand and the United States to one another in military matters in the area.
One of a series of treaties inked with the US between 1949 and 1955 as part of the superpower's response to the "Red Threat," the only time it has been invoked to date was "Operation Enduring Freedom," when Australian and New Zealand Army Corp (ANZAC) soldiers provided support to US led military forces in Afghanistan after the September 11 attacks.
While widely considered to have been dissolved in the 1980s after New Zealand PM David Lange instituted a nuclear free zone that barred both nuclear powered and nuclear-armed ships from entry to the country's ports and waters, much to then US President Ronald Reagan's chagrin, the Australia-US alliance remains in full force to this day.
"The United States has no stronger ally than Australia. We have an ANZUS agreement and if there is an attack on Australia or the United States each of us will come to the other's aid," said Mr Turnbull when speaking to Melbourne radio station 3AW on Friday.
"So let's be very clear about that. If there is an attack on the United States by North Korea, then the ANZUS treaty will be invoked and Australia will come to the aid of the United States."
Greens Party leader Richard Di Natale accused Mr Turnbull of throwing Australia into Kim Jong-un's line of fire, arguing that it placed Australia at unnecessary risk, saying "the last thing we need here is a Prime Minister backing an unhinged and paranoid leader into a conflict that could potentially end life on Earth as we know it."
On the other hand, opposition leader Bill Shorten stated it was the "bellicose and provocative actions" of the North Korean dictatorship, and not Mr Trump's rhetoric, that was of "big concern".
MISSILE DEFENCE SYSTEMS
Despite calls from Australia's last two Prime Ministers, Tony Abbott and Kevin Rudd and several other key government figures, Mr Turnbull rejected the idea of a missile defence net around the nation.
Mr Turnbull said, "The current advice from Defence to the government is that they do not consider that there is a benefit to deploy a system such as the THAAD system."
The terminal high altitude defence (THAAD) is designed to provide protection for relatively small areas against short to intermediate range missiles.
Such a system is deployed in Israel and South Korea but the Australian PM said THAAD is, "not designed to provide protection against long range intercontinental ballistic missiles of the sort North Korea has recently tested."
The recent tensions have thrown global markets into uncertainty, with equities in Australia and South Korea falling on Friday.