Paris attacker kills policeman, injures two others, IS claims responsibility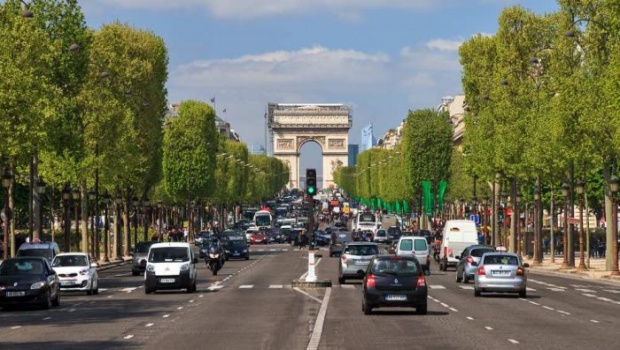 An attack against a bus carrying French policemen claimed one victim and left two other officers injured just two days before the hotly-contested first round of the French presidential elections.
At 21:00 GMT on Thursday night a man pulled his car alongside a bus transporting French police on the heavily-transited Champs-Elysees in Paris, opening fire with an automatic weapon and killing one of the officers.
The attacker, whom IS claimed as one of its own, then ran away shooting at the officers who followed him, wounding two more officers before he was killed.
The 39-year-old man was later reported to be known to French security services, with local media reporting he had served nearly 15 years in prison for three attempted murders, two against police officers.
"Last night's attack on Paris could have a massive influence on the political front, not only in France but also in the UK which is also preparing to head to the polls," said Naeem Aslam, Chief Market Analyst at Think Markets.
"Wait and see attitude is likely to prevail in the last trading day before the first round of the French elections; with yesterday's events in Paris adding to uncertainty," chipped in analysts at Unicredit.
France's Interior Ministry identified the assailant as Karim Cheurfi, also known as Abu-Yusuf al-Baljiki, whom the country's intelligence services had already tagged as a potential Islamist radical.
In response to the attack, the three leading candidates in France's presidential race announced the suspension of their scheduled campaign events on Friday.
The euro/dollar initially fell to 1.0707 in reaction to the news but as of 0647 GMT is trading at 1.07225, while Asian markets appeared to largely brush off the event.