Asian markets drop amid tensions on Korean peninsula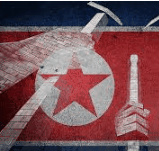 Asian markets retreated amid reports that a North Korean official had threatened to "go to War" if provoked by the US, which the day before had used its largest non-nuclear bomb ever against underground tunnels used by IS fighters in Afghanistan.
Also on Friday, China´s foreign minister, Wang Yi, called on all sides to avoid any type of provocation.
"We call on all parties to refrain from provoking and threatening each other, whether in words or actions, and not let the situation get to an irreversible and unmanageable stage," Wang said, Reuters reported.
In response to a question, Chinese Foreign Ministry spokesman Geng Shuang also said: "It's not hard to see that ever since the United States and Republic of Korea decided to deploy THAAD, the situation has not become harmonious but has become more tense."
Meanwhile, ahead of the 'Day of the Sun' celebrations set for the next day, North Korea's military threatened a "merciless response" to any provocation from the US, according to AFP.
However, Reuters also reported that China had cancelled regularly-scheduled flights to the North's capital, Pyongyang.
That came as South Korea's Foreign Ministry warned Pyongyang against any provocative acts of its own, such as a missile test, which some believe may be carried out against the backdrop of tomorrow's celebrations.
"There is certain to be powerful punitive measure that will be difficult for the North Korean regime to endure," the South's Foreign Ministry said in a statement.
What stockmarkets were open in the region saw their main benchmarks drop in response to the heightened tensions on the Korean Peninsula.
South Korea's Kospi lost 0.90% to 618.24, while the Nikkei-225 fell 0.49% to 18,335.63 and the Shanghai Stock Exchange's Composite Index dropped 0.91% to 3,246.07.
Dollar/yen was also on the backfoot, in typical 'risk-off' fashion, losing 0.44% to 108.61.