Airline trade association IATA says air travel increased 7% in 2016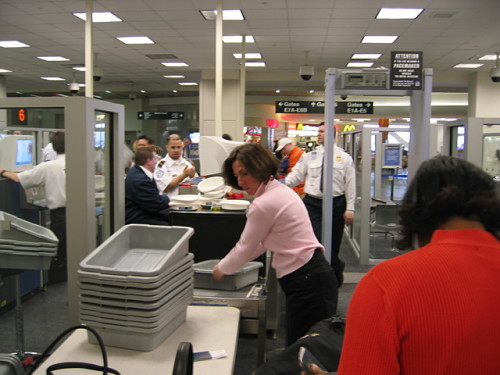 Global airline trade association the International Air Transport Association (IATA) said on Monday that recently collated industry performance statistics for 2016 showed that throughout its system, airlines carried 3.8bn passengers on 242m scheduled services throughout the year, a 7% year-on-year increase over 2015.
IATA said that as 1.3bn travellers chose Asia-Pacific based carriers, it was again the region which carried the largest number of passengers in its regional rankings.
Europe came in second with a 26% market share, and then North America with 24%, Latin America with 7%, the Middle East with 5%, and Africa coming in last with just 2% of travellers choosing to fly with airlines based in the region.
The top five airlines ranked by total scheduled passengers carried (US domestic and international) were:
Southwest Airlines (151.8m)
American Airlines (144.2m)
Delta Air Lines (143.3m)
China Southern Airlines (114.5m)
Ryanair (112m)
US citizens were the most prevalent travellers in the world throughout the year as some 810m individuals travelled on US passports in 2016, making up 21% of all passengers within IATA's network.
Domestically, US citizens were also the most prevalent travellers at 29.9%, followed by China (19.0%), India (5.2%), Indonesia (4.4%) and Japan (3.5%).
New model airlines, ones with business models based on lower fares, made up 28.3% of all air travel in 2016, up from the 27.1% they had carried in 2015, with network carriers accounting for 69.5% of total passenger numbers and leisure carriers comprising 3% of traffic.
In terms of cargo carriers, Fed Ex was the strongest with 7.1m total freight tonnes, with United Parcel Service (UPS), Emirates, Qatar Airways and Cathay Pacific Airways rounding out the top five.