70% chance of Trump attacking North Korea if it continues its military tests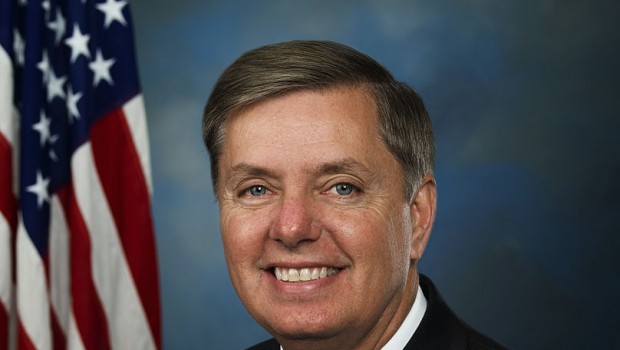 Republican Senator Lindsey Graham puts the odds of the Trump administration ordering an attack on North Korea if it performs another nuclear test at 70%.
According to the Senator, the US government won't allow Pyongyang to acquire the capability of reaching the US mainland with a nuclear missile.
"If the North Koreans conduct an additional test of a nuclear bomb — their seventh — "I would say 70 percent [chance of using the military option]."
The issue of North Korea popped up during a round of golf between the Senator and Mr Trump, with the congressman for South Carolina adding that: "war with North Korea is an all-out war against the regime".
"There is no surgical strike option. So if you ever use the military option, it's not to just neutralise their nuclear facilities — you gotta be willing to take the regime completely down."
Graham said he was willing to put hundreds of thousands of people at risk, knowing that that way millions of people will be at risk if North Korea isn't stopped.
He also commented on China's role in the situation and thinks that China should stop trading with North Korea to put an end to the regime.
"I don't care if North Korea becomes a Chinese protectorate […] I don't care who [the Chinese] put in charge of North Korea, as long as that person doesn't want to create a massive nuclear arsenal to threaten America. There are a couple ways for this to end: The Chinese could kill the guy if they wanted to, or they could just stop oil shipments [to North Korea], which would bring [Kim Jong Un's] economy to [its] knees."