Uber loses major employment rights case in London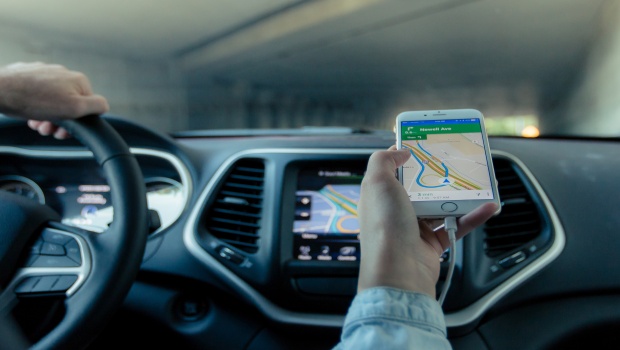 Ride-hailing app Uber will be forced to treat its UK drivers as employees after it failed to win its appeal to a London court on Friday.
Uber challenged a ruling last year which upheld drivers James Farrar and Yaseen Aslam's claims that they were entitled to benefits such as sick pay and paid holidays.
Workers union GMB took the case on behalf of the two drivers, which was heard in front of the Employment Appeal Tribunal, while Uber said drivers would not be able to avail of the "personal flexibility" if they were treated as employees.
GMB said the tribunal's decision was a "landmark" one for the industry, and called on Uber to evaluate their employment practices.
"GMB is delighted the EAT made the correct decision to uphold the original employment tribunal ruling," the union's legal director Maria Ludkin said.
"Uber must now face up to its responsibilities and give its workers the rights to which they are entitled."
SUPREME COURT
The US firm still has the option of taking its case to the Supreme Court in a last-ditch attempt to block the ruling.
Its acting UK general manager Tom Elvidge defended the company's actions, and confirmed that it would follow the appeals process further.
"Almost all taxi and private hire drivers have been self-employed for decades, long before our app existed.
"The main reason why drivers use Uber is because they value the freedom to choose if, when and where they drive and so we intend to appeal."
Uber is currently reeling from another legal issue, in which Transport for London revoked the company's licence after it said it was "not fit and proper" to operate in the city.
In September TfL also said there would be major changes to the way it charges licensing fees for private hire operators, wit fees more accurately reflecting the resources required to regulate firms, based on the size of their operations.
It said London's private hire industry had grown dramatically, from 65,000 licensed drivers in the 2013-2014 year, to more than 116,000 today, with a substantial increase in the cost of ensuring private hire operators fulfilled their licensing obligations and in tackling illegal activity to keep passengers safe to £30m over the next five years, up from a previous estimate of £4m.