Spotify files for IPO amid fresh songwriting lawsuit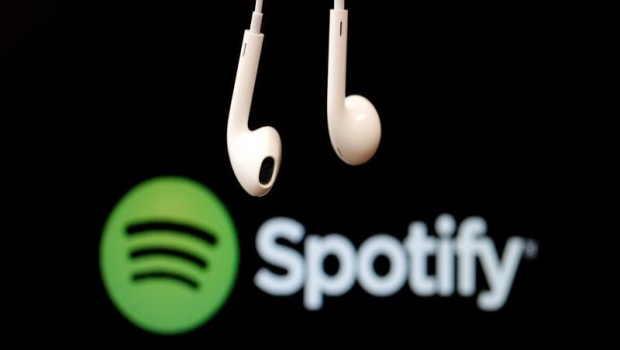 Spotify has filed documents with the US financial regulator to begin the process of its initial public offer in New York, while management are still battling a lawsuit accusing the music streaming service of infringing upon the rights of songwriters and publishers.
The Sweden-headquartered music streaming colossus confidentially lodged the documents with the Securities and Exchange Commission at the end of December, US website Axios reported on Wednesday, citing multiple sources.
Filing directly indicated Spotify was aiming for a direct listing in the first quarter of 2018 and was looking to eschew the pre-IPO roadshows and other Wall Street hoopla that most precede flotations, though Axios said several investments banks were still involved.
Overnight, however, Wixen Music Publishing, a California-based company that represents the likes of the Black Keys, Weezer, Rancid, Dave Hause and AFI, hit the company with a new claim for damages of at least $1.6bn.
Spotify had hoped to settle a class action lawsuit over similar copyright issues, brought against it by songwriters, in December before some objections, including from Wixen, were made over the $43m settlement offered by Spotify. Wixen's group argued that the offer would yield claimants less than $4 per song.
In the December lawsuit, Wixen claimed that Spotify had ignored the separate rights of songwriters and publishers, which have different rights to compositions.
"As a result, Spotify has built a billion-dollar business on the backs of songwriters and publishers whose music Spotify is using, in many cases without obtaining and paying for the necessary licenses," Wixen said.
Spotify, which came to a reported $30m settlement with the National Music Publishers Association in 2016 over similar claims, was also facing legal action from Bob Gaudio of the Four Seasons and Bluewater Music but has stated that these claims were invalid due to allowances made under implied licenses.
The suits came as Spotify was said to be preparing to list its shares on the NYSE by way of a direct listing, which would see it avoid the more common IPO method where new shares are issued to raise capital to cover hefty underwriting fees, and would instead simply make its existing shares available for trading on the exchange.