Samsung Electronics chief resigns amid 'unprecedented crisis'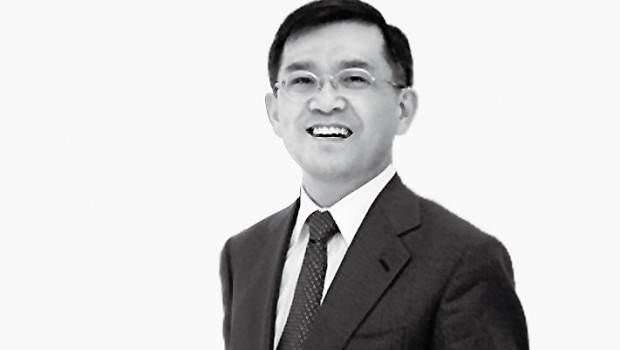 Kwon Oh-hyun, one of the chief executives of Samsung Electronics, has resigned due to an "unprecedented crisis", on the same day the technology giant flagged record quarterly profits.
The move came months after Lee Jae-yong, the heir to the entire family-controlled Samsung Group, was imprisoned on corruption charges related to former Korean president Park Geun-hye's cash-for-influence scandal.
Kwon, who is one of three co-chief executives at Samsung Electronics - the group's largest constituent - said he had been considering leaving his post for some time, but could no longer delay the decision.
""As we are confronted with unprecedented crisis inside out, I believe that time has now come for the company [to] start anew, with a new spirit and young leadership to better respond to challenges arising from the rapidly changing IT industry," Kwon said in his statement.
He would still retain a position on the Samsung Electronics board of directors, however.
On Thursday, the disgraced heir Lee was back in court, appealing his five year prison term.
He was accused of giving KRW 41bn (£29m) of donations to nonprofit organisations run by Choi Soon-sil - a close friend of former president Park - in return for political favours.
The scandal led to the impeachment and ousting of Park from the Blue House.
But despite the problems at the top, Samsung's accounts were still looking rosy after the company said rocketing prices for memory chips would lead to a record quarterly profit.
Before Kwon's resignation, it projected operating profit had almost tripled year-on-year in the three months to the end of September to KRW 14.5trn.
Its smartphone division - the world's largest maker of the handheld devices - also help to push the numbers higher, after its Note 8 device received the highest number of pre-orders ever seen.