Roku soars after impressive debut earnings report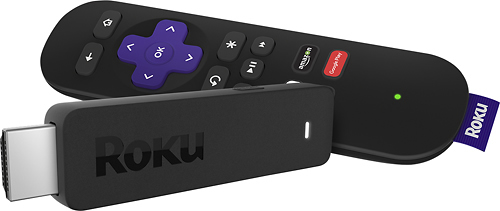 Digital streaming business Roku greatly surpassed market expectations in its first earnings report since going public in September, sending its stock price soaring in after-hours trading.
The set-top box and video software manufacturer posted a 40% increase in revenues in the quarter, with a total of 3.8bn hours of media streamed through Roku's services as 16.7m people, a 48% year-on-year increase, tuned in to its "over the top" video products.
"It's a great time to be in the streaming business," said Roku's chief executive Anthony Wood.
"The way that the industry and users access streaming content is changing in our favour."
Roku reported $124.8m in net revenue throughout the quarter, above the $89m it had brought in through the same time a year earlier and analyst estimates of $110.5m.
However, the company still failed to turn a profit with a loss from operations of $7.9m and a total net loss of $46.2m.
To combat losses, the Californian firm was said to be eyeing off a slice of the television advertising market, launching its Roku Channel in September with an aim on "content first" that allows customers to browse films and television programmes on an individual basis as opposed to channels or applications.
Wood said the industry was "still in its early days" but said the firm felt that advertising revenue would soon begin to flow to stream services in the same way as it traditionally had on broadcast networks.
"The world is moving towards streaming and advertisers are moving to streaming," said Wood.
More than half of Roku's revenue was a result of its player business, which saw its sales grow only 4% due to a lowering of its recommended retail prices, but the company spent the quarter pivoting to the higher-margin advertising and streaming subscription services, increasing revenue an impressive 137% in the process.