Qatar Airways makes approach for 10% stake in American Airlines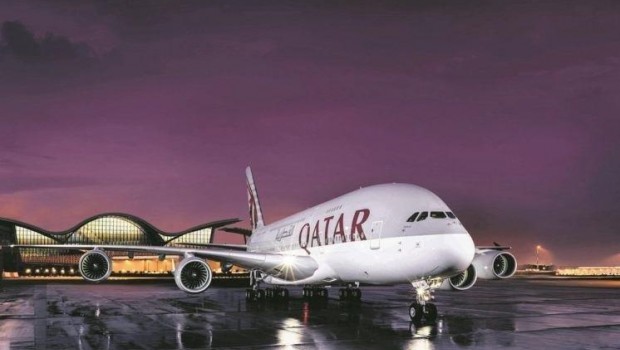 American Airlines has received an offer for a 10% stake in the company from Qatar Airways, a regulatory filing revealed on Thursday.
The state-owned Qatar airline has made the bid to acquire the stake for $808m, but it is not clear whether American will accept the offer.
The filing states that Qatar Airways is willing to make the stock purchase on the open market.
Two years ago the Qatari company took a 10% stake in another sizeable airline, International Airlines Group, the parent company of British Airways and Iberia.
Qatar is currently in the midst of a diplomatic crisis after Saudi Arabia and several of its allies in the Middle East cut dies with Doha. Most of the states involved have closed off their airspace to Qatar Airways and have stopped flights in and out of the country.
According to the filing to the US Securities and Exchange Commission, the CEOs of both companies spoke about the matter in a conversation initiated by Qatar boss Akbar Al-baker.
"The notice advised that Qatar Airways intends to purchase at least $808 million and, in a conversation between the CEOs of the two companies initiated by the Qatar Airways CEO, Qatar Airways indicated that it has an interest in acquiring approximately a ten percent stake," it read.
American Airlines said it would respond in due course to the offer, but added that it was unsolicited and would not alter the firm's strategies.
"The proposed investment by Qatar Airways was not solicited by American Airlines and would in no way change the Company's Board composition, governance, management or strategic direction."