JP Morgan chief said he would fire any employee that traded Bitcoins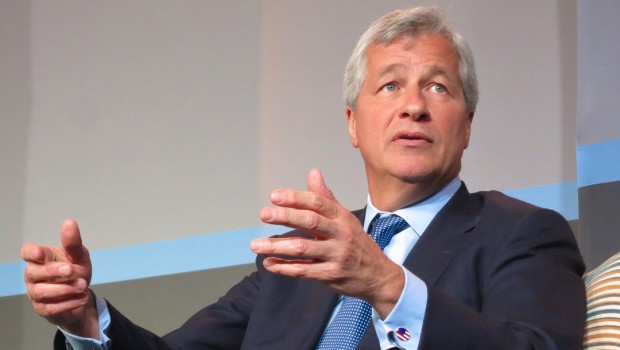 JPMorgan chief, Jamie Dimon, said he would fire any JP Morgan trader who traded Bitcoins because it's against the lender's rules and because it shows they are stupid; furthermore, governments will eventually clamp down on them.
"[I would] fire them in a second. For two reasons: It's against our rules, and they're stupid. And both are dangerous," Dimon said.
"[Bitcoins are] a fraud" and "worse than tullips", he told an investor conference in New York on Tuesday, according to Bloomberg.
The banker was refering to the so-called 'Tulipmania' that gripped 17th century Holland after the first tullips were introduced, which initially saw the price of tullip bulbs rise to as much as ten times a skilled craftsman's annual income, before they crashed back to earth.
Bitcoin prices had run-up more than four-fold year-to-date, as speculators bet that the crypto-currency will continue gaining in value, either because it becomes more widely-accepted as a means for transaction or simply in the hope that they will be able to 'cash-in' before they crash.
Nonetheless, in the background the basic building block behind crypto-currencies, know as 'blockchain' technology, had led various top investment banks to get a move on developing their own versions in the hope that it will speed-up transactions, lower costs and that it is safer from cyber-attacks than other technologies then in use.
Bitcoin slipped as much as 7.55% following Dimon's remarks, and according to Coindesk was trading at $3,834.98 by 13:33 BST.
One of the few arguments in Bitcoin's favour, Dimon said, was that: "If you were in Venezuela or Ecuador or North Korea or a bunch of parts like that, or if you were a drug dealer, a murderer, stuff like that, you are better off doing it in bitcoin than US dollars [...] So there may be a market for that, but it'd be a limited market."
"Someone's going to get killed and then the government's going to come down. You just saw in China, governments like to control their money supply."