Investment banks facing fifth year of falling revenues, S&P warns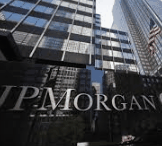 Investment banks could be forced to restructure if the current lull in market volatility continues to pare revenues, said credit rating agency S&P Global as it warned ratings downgrades could follow.
Ahead of US earnings season kicking off this week, with reports from JPMorgan and Citigroup, a report from S&P on Wednesday forecast a 5% decline in the capital market revenues of major global investment banks for 2017, a major reversal from the 5% increase it had predicted in April.
The lull in market volatility was stifling client activity and therefore constraining banks' revenues from capital market activities.
If this leads to the 5% decrease he predicts, S&P credit analyst Richard Barnes said this would make 2017 the fifth consecutive year in which industry revenues fall, demonstrating the structural and cyclical pressures on the sector.
"Looking ahead to 2018, although difficult to predict at this stage, we would expect capital market revenues to remain roughly flat versus 2017 if volatility remains low. That said, given the growing likelihood of global central banks tapering the current monetary stimulus, volatility could well pick up by then," he said.
The new 5% revenue projection does not affect S&P's current investment bank ratings, but the prolonged revenue pressures "might lead some banks to further restructure, which could potentially weaken their business stability or capital generation", Barnes said..
"We could lower our ratings on banks that prove unsuccessful in shaping and implementing effective capital markets strategies."
Morgan Stanley and Goldman Sachs reports third quarter earnings next Tuesday.