IKEA commits to total ban on single-use plastic products by 2020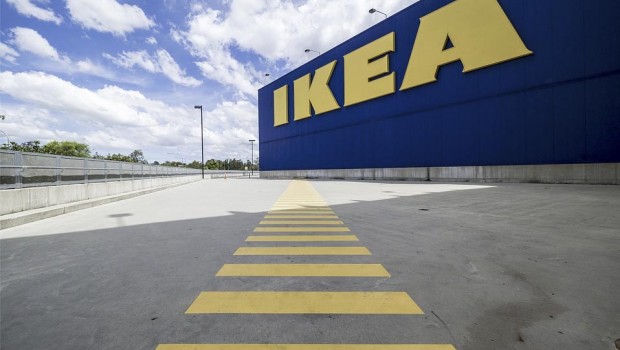 IKEA is planning to eliminate all single-use plastic products from its catalogue by 2020 in a bid to help solve the growing global environmental crisis resulting from their use.
The iconic Swedish furniture manufacturer and retailer - which in the past has boasted of not being environmentally harmful - announced the move at the Democratic Design Days conference being held in Sweden on Thursday, as part of its updated sustainability strategy: 'People and Planet Positive'.
By that same target date, all of its products would be designed with the use of only renewable and recycled materials in mind, it claimed.
IKEA also tabled a set of solutions and innovations to help people save water, improve air quality in their homes and to promote the use of recycled materials more generally.
The overarching aim was to slash IKEA's climate footprint by 80%, including by achieving zero-emission home deliveries by 2025 and expanding the offer of affordable home solar solutions from five markets to 29 by 2025.
It would also start offering more plant-based meals in their restaurants in order to help promote the need to reduce mass meat consumption.
Company boss Torbjörn Lööf said: "Our ambition is to become people and planet positive by 2030 while growing the IKEA business. Through our size and reach we have the opportunity to inspire and enable more than one billion people to live better lives, within the limits of the planet."
"Change will only be possible if we collaborate with others and nurture entrepreneurship. We are committed to taking the lead working together with everyone – from raw material suppliers all the way to our customers and partners," he added.
In the latest move from Brussels aimed at cutting marine pollution and carbon emissions, just two weeks before, the European Commission had proposed a total ban on many single-use plastics and measures to reduce the consumption of others.
Under the proposal, plastic cotton buds, cutlery, plates, straws, drink stirrers and balloon sticks would all be banned.
Underlining the global nature of the crisis, and in a move that was welcomed by the United Nations, earlier in the week New Delhi had pledged to ban all single-use plastics by 2022.
At last count, the sub-Continent's population of 1.3bn was producing 25,000 metric tons of plastic each day, only about half of which got recycled.