Groupe Renault first half vehicle sales rocket to 1.88m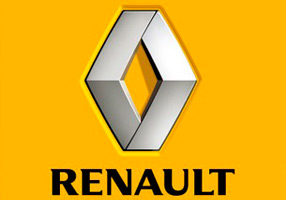 A record first half performance boosted Renault to second place in the European sales rankings.
The French automobile manufacturer posted sales of 1.88m for the first six months of 2017, an increase of 10.4% in a market that grew 2.6%, the company said in a statement.
All group brands posted increases in sales volumes and market share over the period with the Renault and Dacia brands setting records.
The Renault brand reportedly sold 1.34m vehicles, while the Dacia brand sold 332.845 vehicles, the company said.
Renault Samsung Motors's sales shot up 12.5% and Lada's rose 12.2%.
The multinational company saw their sales volumes and market share rocket in all regions, particularly in Iran where sales jumped 100.3% for a market share of 9.8% - a four point increase - all thanks to the success of the Tondar and Sandero models.
Sales in the Asia Pacific region saw an increase of 50.5% and those in Africa-Middle East-India region they rose by 19.3%.
The QM6 and SM6 range strengthened the car manufacturer's position in South Korea, Kaptur, Vesta and Xray in Russia, Koleos in China, Mégane Sedan in Turkey and Oroch in the Americas.
In France, where the company's headquarter lies, Renault achieved its best half-year performance in passenger cars in six years.
Makes such as Twingo, Clio, Talisman and Espace all led their respective segments, Renault said.
Dacia sales hit a record thanks to its Sandero model, the retail market leader, while Zoe continued to lead the electric vehicle market, accounting for almost 70% of electric passenger car sales in France.
Thierry Koskas, the group's executive vice president in sales and marketing was noticeably proud of the group's sales: "We set a new record with sales of over 1.88m vehicles in a six-month period. Our sales volumes and market share increased for all our brands and in all Regions. Our strategy of range renewal and geographical expansion continues to produce results".
In terms of the full-year outlook, the French and European markets were seen growing 2% while the global market was expected to expand by between 1.5% and 2.5%.
Growth would be considerably stronger outside of Europe Renault said, with India seen growing by 8%, Brazil and China by 5% and Russia by more than 5%.