ExxonMobil criticises California climate change hypocrisy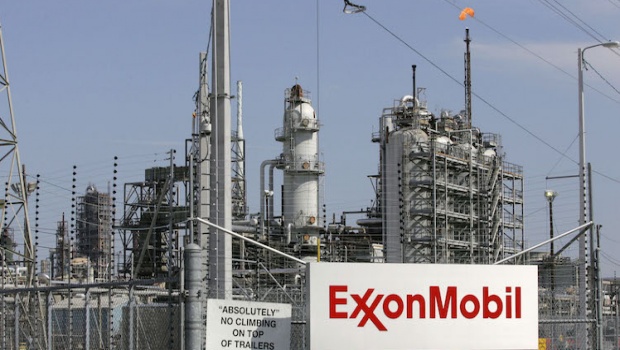 ExxonMobil has hit back at California communities that sued the company for the threat of rising sea levels to their jurisdictions.
The oil company has said it's victim of a vast "conspiracy" from multiple cities in California.
San Francisco, Oakland and other cities and counties sued Exxon demanding it paid billions to cover the damage caused by the rising sea level due to climate change.
In a court filing in Texas on Monday, Exxon argued that the cities that sued them had contradicted themselves by saying the the risks of climate change are unpredictable.
Yet in Oakland's lawsuit against the oil company it layed out specific consequences of climate change.
They said that by 2100 it is likely that the city will have up to 66 inches of sea level rise. Along with flooding the rise of sea level could affect the sewer system costing up to $38bn in damages.
ExxonMobile also argued that while these cities warned that ""imminent sea level rise presented a substantial threat to its jurisdiction...none of the municipalities disclosed to investors such risks."
Federal law requires governments and companies to unvail risks to investors and therefore Exxon accuses the municipalities of fraud. They have also requested permission to investigate potential "abuse of process" and "civil conspiracy".
"The stark and irreconcilable conflict between what these municipal governments alleged in their respective complaints and what they disclosed to investors in their bond offerings indicates that the allegations in the complaints are not honestly held and were not made in good faith," Exxon Mobil said.
A spokesman for San Francisco's city attorney said. "it's exactly what you would expect from a company like Exxon."
And Marin County counsel Brian Washington said, "We will continue to stand up for our taxpayers so that they aren't on the hook for all the costs of addressing the damage caused by Exxon and others in the fossil fuel industry."
Exxon is not the only company involved, the Bay Area cities demanded from Chevron (CVX), BP (BP), ConocoPhillips (COP)and Royal Dutch Shell (RDSA) tp pay for the costs of protection against rising sea levels.