EU Commissioner Vestager says big tech companies are threatening democracy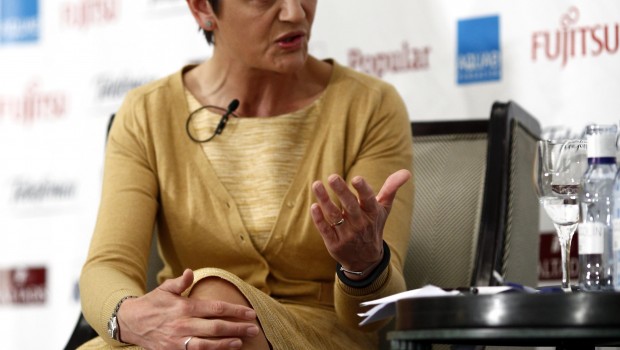 Margrethe Vestager, the European Commissioner for Competition, has hit out at major tech firms for their tax practices, and added that they are a "threat" to democracy.
Vestager has been aggressive in pursuing the likes of Google and Apple for anti-competitive behaviour, dishing out fines and ordering unpaid taxes to be repaid.
At a conference in Lisbon, Vestager pointed out the difference in attitudes towards markets as a cause for concern.
"We have to take our democracy back. We cannot leave it neither to Facebook, or Snapchat, or anyone else. We have to take democracy back and renew it because society is about people, not technology," Vestager said.
"The motives go way back but our challenge is to stay fast enough and to have the right tools because this is a fast moving area in our economy now," she added.
Just last month the Commission told Amazon to pay back €250m in taxes to Luxembourg after it asserted that it had been given illegal state aid.
Google was hit with a €2.4bn fine for removing search results of competitors in its online shopping pages.
"We want free markets but we understand the paradox of free markets which is that sometimes we have to intervene. We have to believe that it's not the law of the jungle but the law of democracy that works," Vestager added.