Deutsche Bank announces sharply discounted share sale, AM unit IPO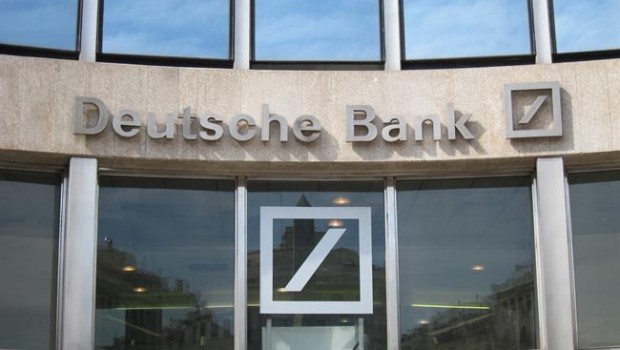 Deutsche Bank announced a deeply-discounted capital raise over the weekend, its fourth such excercise since 2010, alongside plans to sell a small slice of its coveted asset management unit.
Chief John Cryan had previously said he did not want to go back cap-in-hand to investors, but a doubling in the share price form their 2016 lows appeared to have moved the dial sufficiently to spark a change of heart.
Since September, the stock's price had still gained 80% as the new US administration's pro-business bias stoked a reflation trade around the globe.
Lenders' shares around the world benefitted in particular, as expectations for faster economic growth fed into forecasts for higher interest rates and bank margins.
Germany's largest lender said it was looking to sell 687.5m shares at €11.65 each, for a 35% discount to their closing price the week before.
Existing investors would be allowed to purchase one new share for every two already held.
The shares would be sold between 21 March to 4 April, with Deutsche Bank having previously said it was targeting a common equity Tier 1 ratio of 14.1%, versus 11.9% at the end of 2016.
Previously, Deutsche Bank had also vowed to keep that key measure of financial strength "comfortably above" 13%.
The Frankfurt-based lender also said that over the next two years it would sell a minority stake in its asset management arm via an initial public offering.
Together with other small asset disposals that was expected to bring in at least a further €2.0bn of capital.
Deustche Bank also said that the group of banks underwriting the share sale had risen to 30.
As of 1005 GMT shares in the lender were off by 1.82% to €17.46.