Chancellor Hammond eyes 'Amazon tax' for online businesses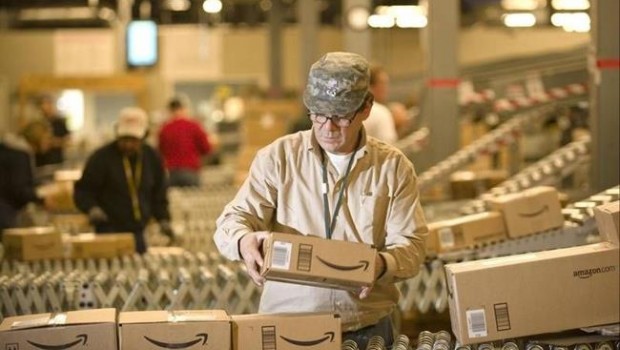 Chancellor Philip Hammond said on Friday he may introduced a special tax on online retailers to "support the high street" amid the structural changes in the industry and rise in power of the likes of Amazon.
"We're changing our shopping habits," he said in an interview with Sky News. "More and more of us are buying online. Indeed, Britain has the biggest percentage of online shopping of any major developed economy. That means the high street will change.
"We're very clear that you have to support the high street through that process of change."
Hammond, ahead of his autumn Budget statement, said the Treasury wanted to ensure that taxation is "fair between businesses doing business the traditional way and those doing business online", which would requires the UK to renegotiate international tax treaties as many big online businesses are from overseas.
If there was no international agreement, the Chancellor said the UK "may have to look at temporary tax measures to rebalance the playing field" until an international consensus was reached.
He said this could include a tax on online platform businesses based on value generated, as has been mooted by the EU.
Shares in UK companies Asos and Boohoo were lower on Friday after the comments.
Hammond also called for the EU member states to accept Prime Minister Theresa May's Chequers deal, saying it was a "fair and sensible and pragmatic offer" to the bloc that will allow the government to deliver on the result of the referendum, "taking back control of our borders for immigration, allowing us to develop our own trade policy, ending the sending of large amounts of money to Brussels every year".