Cash equities, underwriting help Citi to Q3 earnings beat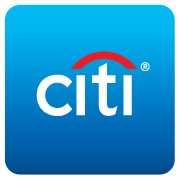 Citigroup managed to beat the Street consensus for the third quarter on the back of a solid performance by its cash equities and stock underwriting businesses.
For the three months ending in September, the lender clocked in with earnings per share of $1.42, besting analysts' estimates for profits of $1.32.
Revenues also printed ahead of forecasts, coming in at $18.2bn versus expectations of $17.9bn.
Commenting on the lender's latest set of results, chief Michael Corbat said: "We had revenues in many of the products we have been investing in, tightly managed our expenses, and again saw loan growth in both our consumer and institutional businesses."
From a bird's eye view, global consumer banking revenues were up 3% year-on-year to reach $8.43bn and by 9% at its institutional client group to $9.23bn, but corporate revenues cratered 55% to $509m reflecting the wind-down of legacy assets.
Credit losses were up by 17% on the year to $1.77bn, offset by a 2% fall in operating expenses to $10.2bn.
On a positive note, Citi's common equity Tier 1 ratio improved from 12.6% in the year-earlier quarter to 13.0%.
Within ICG, Banking revenues jumped 16% to $4.6bn, helped in part by hedges on loans and a 14% rise in investment banking income to $1.2bn - with equity underwriting making a "particularly" solid contribution.
Also in ICG, in the closely-watched Markets and Securities Services unit, revenues rose 3% to $4.6bn, with improved sales at its Securities Services arm and the proceeds from the sale of a fixed income analytics unit more than compensating for lower Markets revenues.
Versus the same period of 2016, fixed income Markets revenues declined 16%, with Citi laying the blame at the feet of low levels of volatility, which led to lower revenues from G-10 rates and currencies.
Heightened activity a year earlier on the heels of Brexit also made for a difficult base for comparison.
On the other hand, equity markets revenues improved 16% to $757m thanks to growth in the cash equities business.
As of 1409 BST, shares of Citi were up 0.73% to $75.49.