Bombardier workers travel to Westminster to defend jobs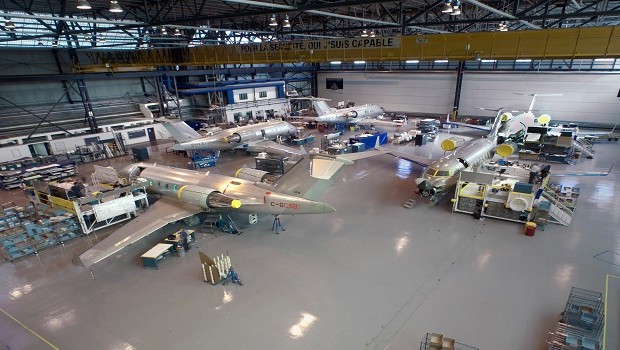 Employees from Bombardier's Northern Ireland plant will fly to Westminster on Wednesday in order to urge MPs into action following the US decision to slap a 220% trade tariff on the planemaker last month.
The workers are expected to unveil a banner calling on Theresa May to summon a meeting with Boeing, who have been accused of stifling competition after making the complaint about its Canadian rival.
Bombardier is one of the biggest employers in NI, employing more than 4,000 people across the region in four locations.
Both Downing Street and several trade unions have criticised the decision to introduce the tariff, with PM May saying she was 'disappointed' by the action.
Unite assistant general secretary Steve Turner called on the government to do more to prevent job losses at Bombardier.
"The British government has a duty to defend UK manufacturing jobs against the bullying behaviour of Boeing," Turner said.
"A failure to do so will signal that any ambition ministers have for a coherent industrial strategy is effectively in tatters and that they are happy to put Trump's 'America First' policy ahead of UK manufacturing jobs."
The US Department of Commerce handed down another 80% tariff on Bombardier's C-series jets in response to the competition complaint from Boeing, even though the US firm does not supply similar aircraft.
"Boeing's case is without merit, a fact that prime minister Theresa May has herself admitted," Turner added.
"Theresa May and her government need to be battling for Northern Ireland's Bombardier workforce which makes some of the most technologically advanced wings in the world."