Bank of America posts mixed Q3 results as Global Markets drag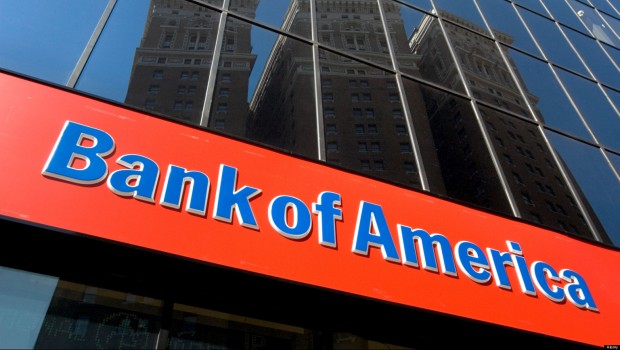 Bank of America posted weaker than expected top line growth for the third quarter due to a sharp fall in sales and trading revenues at its Global Markets arm.
Yet the rest of its business lines performed well.
For the three months ending in September the lender posted net income of $5.6bn, which was 13% ahead on the year earlier figure, for diluted earnings per share of 48 cents, besting the analyst consensus for 46 cents.
At $21.8bn on the other hand, revenues net of interest expense, were 1% higher, which was less than the $22.19bn estimated by analysts.
Indeed, although net interest income jumped 9% to $11.2bn, sales and trading revenues at the Global Markets unit was down by $471 or 13% to $3.1bn.
At the remanining divisions, revenues at its consumer banking business was up 10% to $8.8bn, in Global Wealth and Investment Management by 6% to $4.6bn, in Global Banking by 5% to $55.0bn.
Withing Global Markets, revenues from Fixed Income, Currencies and Commodities were 22% lower as a result of less favourable market conditions across credit-related products.
Equity sales were 2% higher.
The lender credited higher interest rates and stronger loan and deposit growth for the latter.
Credit quality was also strong, with credit loss provisions down 2% to $834m, Bank of America said in a statement.
Non-interest expenses declined $342m or 3% to $13.1bn.
Return on its average tangible common equity was at 11.3% alongside an improved common equity Tier 1 capital ratio of 11.9%, in comparison to 10.9% in the year ago period.
As of 1302 BST, shares of Bank of America were 0.43% higher to $25.57.