Apple releases iPhone X with facial recognition and £999 price tag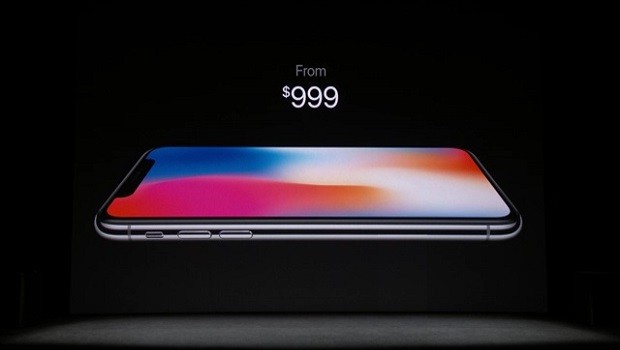 US tech giant Apple released the latest version of its flagship iPhone device on Tuesday - the iPhone X.
Pronounced as the iPhone 'ten', the new smartphone will feature a facial recognition system and has done away with the home button in favour of an all-screen offering.
The new phone will also feature wireless charging for the first time, with the option of charging the device through a new 'mat' system.
With the 64 gigabyte version costing UK consumers £999 and a 256 gigabyte version as much as £1,149, it is the company's most expensive iPhone to date and will cost more than some of the lower-range MacBook laptops made by Apple.
Reaction to the release of the iPhone X as well as the iPhone 8 and 8 Plus has been mixed, with some experts describing the former as 'revolutionary', while some say there are few new features to get fans excited.
LEAP FORWARD
Apple CEO Tim Cook described the smartphone as 'the biggest leap forward since the original iPhone'.
Analysts were unconvinced however that the company's move further into the upper range of smartphones would send its share price higher in the short-term.
"We expect Apple's stock to be range bound and not exhibit much upward mobility in the very near term," Barclays said.
While the company's shares had enjoyed a meteoric rise on Wall Street in 2017, Barclays added that "there is no untapped segment offering high growth, high profits for IPX to unlock."
Other updates were announced at the event held in Apple's California headquarters, including its new Apple Watch, which will allow users to make calls without having to be connected to an iPhone.
The company's share price ended lower on Tuesday after initial optimism was offset by delays to the release date of the iPhone X, which will not reach consumers until 3 November.
Stock in Apple ended the Tuesday session 0.40% lower to $160.50, albeit just off its 52-week highs of $164.94.