Analysts question Tesla privatisation plans and Musk funding claims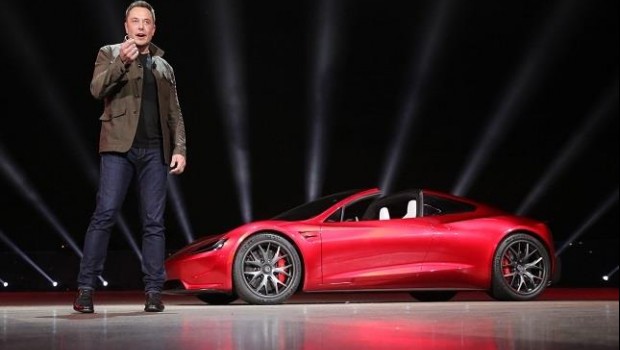 As Tesla confirmed that its board had met "several times" over the last week to discuss taking the company private, analysts weighed in on the news, questioning where the funding would come from.
Chief executive officer and founder Elon Musk - who owns 20% of the electric car maker - tweeted on Tuesday that he was considering the move at $420 and that funding had been secured.
The price put forward by Musk equates to a total market valuation of $71bn, given the 170m shares in issue at the end of the second quarter. Russ Mould, investment director at AJ Bell, said that would leave Musk needing to find $57bn from somewhere, if he had to buy out every other shareholder, which is something he says he does not want to do.
"Were Tesla itself to take on that debt, that would be a huge burden for a company which is in loss, consuming cash and has net borrowings of $8.7 billion," he said. He argued that Musk would be better off tapping public markets for equity and debt rather than trying to raise funding privately, "especially as Tesla's 2025 bonds are rated Caa1 by Moody's, B- by S&P - in other words, heavily into 'junk' territory so new borrowings would be expensive".
"Why not simply tap eager and supportive shareholders for freely available capital?" he said.
Meanwhile, Morgan Stanley sympathised with Musk's argument that Tesla would be better off private, without the distraction and short-termism of the public market.
"What's harder to get is if the capital markets can support a leveraged buyout and if Tesla can support far greater financial leverage. Isn't this the moment investors waited for to exit?" it said.
MS also argued that the benefits of going private are outweighed by the risks of added financial leverage, which can be even more strategically limiting.
"There remains a significant amount of near-term execution risk around the Model 3 ramp as well as medium-to-long-term ability to generate sustainable levels of cash flow. Adding as much as $50bn of net debt to the capital structure (70% debt assumption in our model) would clearly intensify the outcomes of such an action."
Neil Wilson, chief market analyst at Markets.com, said the company's statement does little to address the key question of where the funding will come from.
"The statement was very tentative and indicated there is not a firm plan in place in terms of structure or funding. It was noticeable that it did not come directly 'from the board' but from some of the directors, which may indicate some division over the course of action being mooted."
Wilson suggested the likeliest backers would be an external investor, such as Saudi Arabia or maybe China. He also noted that Japan's Softbank has been discussed, although it has a stake in rival Cruise.
"A leveraged buyout seems off the table given a) the company has no cash flow and therefore debt markets won't be that friendly and b) Musk has scrubbed half the premium off any such deal by his tweets," Wilson said.
"The SEC will be watching closely and hedgies caught on the wrong side will be paying even closer attention to determine if it constitutes market manipulation. If it goes private, probably all is well and Musk can take it as a strong show of support - but if not, and it can be shown he did not have any concrete offers of funding before tweeting, he could be accused of wrongdoing."
RBC Capital Markets said the fact Tesla is mulling going private suggests there is significant outside funding that is interested, as traditional buyout funding is challenging.
"Learning who this is will be important (and relevant for shareholders deciding whether they should stay involved should the deal consummate)," RBC said.
It mostly agrees with Musk's sentiment that being public puts more focus on short-term quarterly metrics and distracts from the long-term mission. "However, being private could hamper raising new equity if ever needed," RBC added.
At 1620 BST, the shares were down 1.2% to $374.86.