Amazon paying tenth of UK corporation tax of traditional bookshops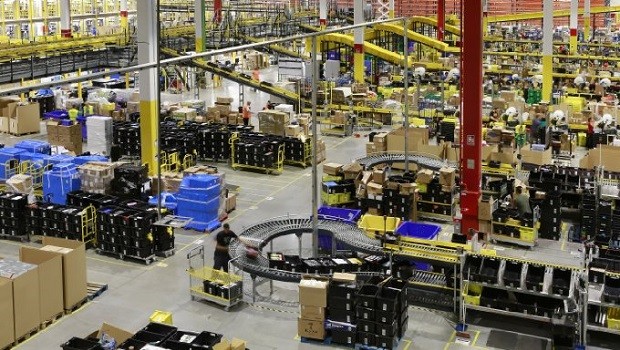 Traditional UK booksellers are paying much higher corporation tax in the UK in comparison with online retailer Amazon, a new report has found.
Analysis by the Centre for Economics and Business Research showed that Amazon pays 10% less tax on its UK operations than what most bookshops pay.
The CEBR found that bookshops pay around £12m in corporation tax, which equates to 91p per £100 of turnover, while the Seattle-based online giant only forks out 8p for every £100.
Amazon was recently criticised after it saw its 2016 tax bill in the UK halved in comparison with the previous year, despite rising revenue streams as it makes major investments into its global operations.
Amazon UK Services, which employs the vast majority of the company's UK staff, was billed £7.4m last year. In 2015 the entity paid £15.8m in corporation tax.
The Seattle-based retail company has seen its market capitalisation in the US soar to over $500bn in recent months, with founder Jeff Bezos becoming one of the richest men in the world in the process.
At the Booksellers Association's annual conference on Tuesday, head of corporate affairs Giles Clifton used the example of one Waterstones branch that pays 17 times more tax than Amazon.
"The BA has already highlighted the unequal treatment meted out by the business-rates system to British booksellers, the staggering 17 times differential between what the Waterstones on Bedford High Street pays in comparison with the Amazon business unit a short distance away," Clifton said.
Amazon has defended its tax practices in the UK, saying it pays "all taxes required in the UK and every country where we operate".