FX round-up: USD finds confidence after positive JOLTS posting, Zuma's power hangs in the balance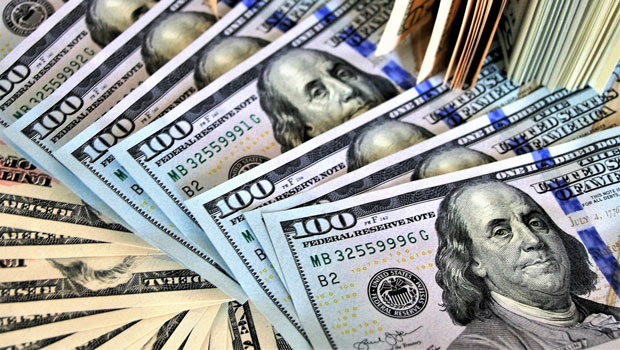 The recently sluggish USD (US dollar) found some strength today after the Bureau of Labour Statistics reported that job openings for the month of August were up on last month's figure and beat expectations of 5.74m, to print at 6.16m.
As a result, the dollar index (a measure of USD strength/weakness relative to a basket of currencies) was up 0.36% at 93.767 by 1700 BST, having started the day at 93.292.
The euro was one of the biggest victims of this, as it was down 0.52% against the greenback by 1700 BST with sterling down 0.45% at 1.2975 and the yen relatively flat at 110.52, down 0.21%.
In other FX related news, the South African Rand (ZAR) has been in focus ahead of a no-confidence vote held by secret ballot against president Jacob Zuma.
The vote was announced on Monday (to be held on Tuesday) when USD/ZAR was trading at 13.4001. Almost 24 hours later and the pair had fallen to Tuesday's low of 13.1002.
Lawmakers in the ruling African National Congress (ANC) have pledged to back president Zuma with a view to thwarting any opposition efforts to oust him.
After hitting Tuesday's low, the pair recovered some ground by 1600 BST to trade at 13.2422, up 0.06%. According to South African news site, ThamesLIVE, a majority of 201 votes, 50% of the National Assembly's 400 members of parliament plus one, would be needed for Zuma to be pushed out.
Thanks to loyal voting by ANC lawmakers in the past, Zuma has survived eight no-confidence votes during his eight years in power, the difference here being that none of those were secret.
The decision to hold the vote came against a background of high levels of unemployment, resentment at South Africa's enduring inequality and economic stagnation.
Many are hopeful that this could be a vote for change with the leader of the Democratic Alliance (DA) party, Mmusi Maimane, saying, "I plead with you let us put the people of South Africa first and vote to remove Jacob Zuma today."