FX round-up: Sterling traders unnerved by UK retail sales data as dollar resurgent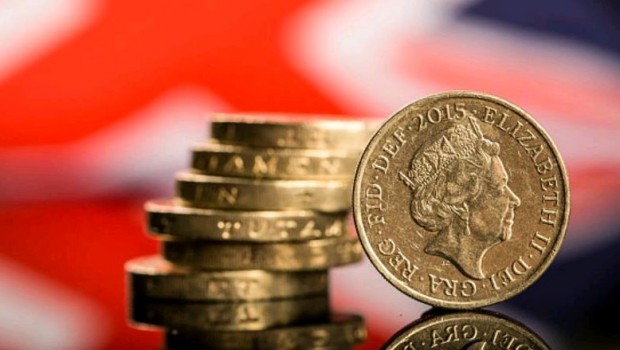 Sterling traders were unnerved on Friday by worse than expected UK retail sales data, which saw the British currency lower on most key crosses as the US dollar resumed resurgent.
At 17:17 GMT, sterling was down 0.46% to $1.2431, while it was up 0.08% to €1.1710. The dollar-spot index was up 0.46% to $100.900.
The British unit, however, was down against those of Australia, Canada and New Zealand, also falling against Japan's. It made gains on South Africa's rand.
"The pound has slid back today after UK retail sales for January unexpectedly declined by 0.3%, as rising prices appeared to drag on consumer spending," said Michael Hewson, chief market analyst at CMC Markets UK.
"The decline was particularly disappointing as it was the third successive monthly decline in a row, the worst performance in over 10 years," he said.
For some market watchers, the retail sales data served to push back expectations the Bank of England might be forced to lift interest rates by year's end, as UK gilt yields dropped back.
For others it appeared to undermine frequently rosy talk about the UK's economic performance in the wake of the highly controversial Brexit vote last year.
The surprise data came against a backcloth of rising UK inflation, Brexit and wider concerns about the rise of popularist politics both sides of the Atlantic.
Oanda senior market analyst Craig Erlam penned the decline in retail sales as inevitable.
"It seems to have happened very suddenly and could be indicative of further pain to come for the consumer," he said.
It was a point that Chris Saint, senior analyst at HL Currency Service, appeared to agree with.
"The data fuels concerns that consumer spending appetite is waning, especially as figures earlier in the week pointed to rising inflation and slowing wage growth biting into gains in real income," said Saint.
Meantime, the dollar turned in a mostly positive performance on key pairs on Friday, ahead of the long Presidents Day weekend.
It was up versus the euro, aussie, loonie, kiwi and rand, but down against the yen.
Hewson noted that the dollar had remained broadly strong across the board, but had not had much luck against the yen, which was continuing its recent run-up.