Digital Look Sharecast | 12 Jun, 2017
18:10

- Updated: 18:09
FX round-up: Sterling thrashed on political worries, ahead of Brexit talks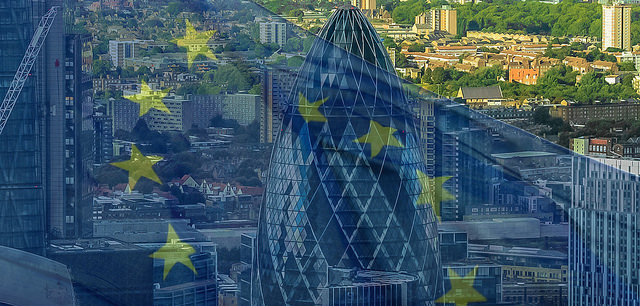 Sterling was soundly thrashed on Monday as faithless traders sold the British unit on political worries and ahead of Brexit talks beginning next week and central-bank rate calls by the US and UK on Wednesday and Thursday.
The dour mood surrounding sterling follows PM Theresa May's snap election, which saw her Tories humiliatingly yield a majority in the house for -- as seemed most likely -- a minority government.
At 17:11 BST, sterling was down 0.74% to $1.2652, and was down 0.76% to €1.1296. As if that wasn't enough, it faltered heavily on the aussie, loonie, kiwi, rand and yen, too.
"Traders despise uncertainty and that is exactly what we have got because the outcome from Thursday's general election," said David Madden, market analyst at CMC Markets UK.
A delay in the Queen's speech sent out a message of instability, he opined, when the market badly wanted a strong and stable government of the type May alleged she could deliver just last week.
"Dealers will be determined to avoid the pound until they are given some positive news about Theresa May's government," he said.
May -- meeting her party's likely truculent backbenchers after her ballot farce -- was hoping to cut a deal with the DUP in Northern Ireland.
Jasper Lawler, senior market analyst at London Capital Group, said sterling's roll lower on Monday came as hopes for a so-called 'soft' Brexit appeared to dissipate.
"If Theresa May is hanging on as Prime Minister and Brexit negotiations are beginning without delay, it would suggest the stance toward the single market is unchanged," he said.
"Chatter surrounding a softer Brexit might just be The City might be hearing what it wants to hear."
Many were pondering what the UK political and Brexit landscape might look like if May failed to make it through the week as PM. Betting odds suggested another vote this year was possible.
Against this backdrop, Bank of England (BoE) would issue its interest rate decision on Thursday, with the market expecting it to stand pat. Other key UK economic data out this week included the latest inflation reading and employment data.
"With a heavy week of GBP-related news, not least of which being the BoE meeting, traders are braced for further volatility," said Chris Beauchamp, chief market analyst at IG.
FXTM vice president of market research Jameel Ahmad saw downside risks for sterling ahead.
"The UK looks more unprepared than ever to go head-to-head with the EU as it currently stands. I personally remain bearish on the sterling," said Ahmad.
"By most accounts the BoE is expected to leave interest rates unchanged as they have been for nearly a year, but it will be interesting to see if Governor (Mark) Carney comments on the current political instability and what it means to the monetary policy outlook for the United Kingdom."
On Wednesday, the US Federal Reserve would issue its interest-rate decision. The market was expecting the Federal Open Market Committee to lift rates.
"Last week's rise in the US dollar moderated on Monday as investors gauged what comes next after a likely US rate rise on Wednesday," said Lawler.
To this, Ahmad added that as soon as the Fed most likely pulled the trigger on another rate rise on Wednesday, attention would circle towards when it would next raise.
"Any hesitance from the Federal Reserve when it comes to providing clarity on its future monetary policy outlook and interest rate circle will likely weigh on the dollar as investors want clarity."
At 17:11 BST, the dollar-spot index was down 0.04% to $97.238. The greenback fell on the euro, aussie, loonie, rand and yen, but made gains on the kiwi.