FX round-up: Sterling rises as election nears, poll noise ratchets up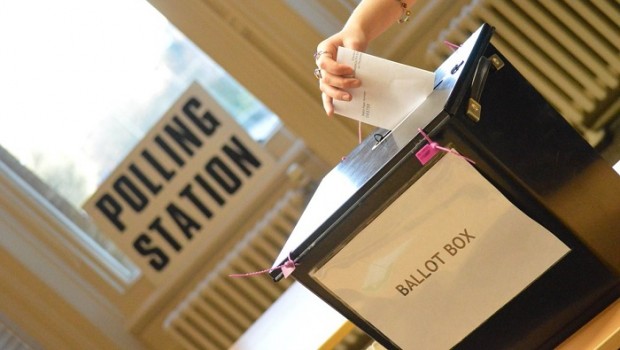 Sterling was overall stronger on Monday as the UK general election nears and poll noise ratchets up on what the possible outcome of the ballot on Thursday might be.
This was as a solemn mood blanketed the UK after the weekend's deadly terror attacks at London Bridge and nearby Borough Market.
At 17:01 BST, sterling was up 0.23% to $1.2917, while it rose 0.45% to €1.1482. It was also up on the loonie, kiwi and yen, but down on the aussie and rand.
"Polls are all over the shot but the markets clearly liked what they saw as the pound strengthened against the euro and the dollar," said Jasper Lawler of London Capital Group.
The latest poll by ICM for The Guardian put the Tories 11 percentage points ahead of Labour. Investors apparently placed less store in a YouGov poll indicating the Tories would fall 21 seats short of an overall majority.
"If the Tories spring a poll turnaround just as we hit the election home straight, traders may well start to bid up Sterling as their confidence in the result grows," said Lawler.
These gains in sterling came despite the latest survey from IHS Markit and CIPS revealing activity in the UK services sector had slowed more than expected in May.
Markit said the slowdown in new order growth was linked to squeezed household budgets and, in some cases, delayed decision-making among clients ahead of the general election.
"If financial markets are nervous about Thursday's election and a weakening of economic activity they don't appear to be showing it, with opinion polls still showing divergent results," said Michael Hewson of CMC Markets UK.
"Markets appear to be taking the view that the YouGov poll is an outlier and unreliable which when you look at the margin for error on it, and the balance of probabilities right now, seems a sensible conclusion," added Hewson.
Connor Campbell at Spreadex commented that cable still had a bit to go before it had clawed back all of the losses it suffered this time last week, while the pound has barely escaped its seven-week lows against the euro.
Craig Erlam of Oanda opined that the memory of 2015 -- when the Conservatives performed much better than expected -- might well be helping to support the pound, even as some surveys paint a worrying picture for PM Theresa May.
Meantime, the dollar-spot index was up 0.12% to $96.828. The greenback fell on the aussie, loonie and rand, but but rose on the kiwi and, as with sterling, the euro.
"After several days of strong gains the euro has slipped back ahead of this week's European Central Bank rate meeting, after the latest services PMI numbers from Spain, Italy and France and Germany prompted some profit taking from 6 month highs," said Hewson.