Digital Look Sharecast | 08 Jun, 2017
17:43
FX round-up: Sterling endures mixed election day amid market caution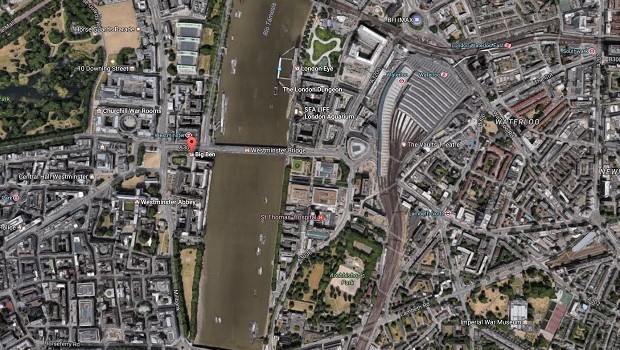 Sterling had something of a mixed 'blockbuster' Thursday as the UK public turned out to vote in PM Theresa May's snap general election, which has seen caution blanket the market.
At 17:12 BST, sterling was down 0.28% to $1.2924, and was up 0.17% to €1.1528. It was down on the aussie, loonie and kiwi, but ahead on the rand and yen.
"The GBP/USD is under pressure as investors are nervous about the outcome of the UK general election," said David Madden, market analyst at CMC Markets UK.
The cable was suffering due to the dwindling gap between the Tories and Labour in the polls, and the uncertainty this engendered.
"Currency markets are far from pricing in a Labour win but there is a small bit of fear about the possibility of a hung parliament," he said.
This all followed UK's non-binding decision to quit the EU last year, which humiliated sterling on the world's stage. The British currency had yet to bounce back.
Markets were also attuned to the European Central Bank's policy meeting, where it held rates and lowered its CPI inflation forecast for next year to 1.3% from 1.6%.
The market also appeared comfortable with former FBI boss James Comey's testimony before a Senate committee looking into Russia's alleged involvement in the US presidential election.
Chris Beauchamp, chief market analyst at IG, was relieved for the distraction from the UK election provided by the ECB and separately Comey.
"The ECB has, perhaps, nudged itself a little closer towards the end of its easing bias, at least where interest rates are concerned," said Beauchamp.
"But, as we learned with the Fed, the end of rate cuts does not mean an immediate shift towards rate hikes."
The ECB said it expected rates to remain at present levels for an extended period of time, removing an earlier reference to a possibility of lowering.
However, the Eurozone's central bank reiterated that, if necessary, it stood ready to increase the size of its QE programme.
Madden added: "The single currency saw a lot of volatility during the press conference but traders are now aware that the ECB's loose monetary policy could remain loose for some time."
Turning to the US, the dollar-spot index was up 0.27% to $97.005,w ith the greenback advancing on the euro, aussie, rand and yen, but falling on the loonie and kiwi.
Naeem Aslam, chief market analyst at ThinkMarkets UK, said traders had pretty much made up their mind that there was no smoking gun when it came to Comey's testimony.
"The risk of (President Trump's) impeachment was something which everyone was worried about the most and it appears that is off the table now," said Aslam.
"Therefore, the major focus will be back to the fundamentals and what the Fed will do with respect to their monetary policy."