FX round-up: Sterling dips, 'bloodbath' in Turkish lira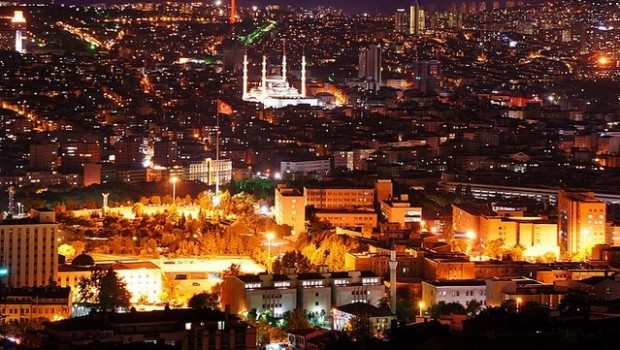 It was back to square one for Sterling on Tuesday - or nearly - as stronger-than-expected readings on US retail sales and on a key factor sector survey in the States boosted Treasury note yields.
Those two data points saw the yield on the benchmark 10-year US government note jump by as much as nine basis points to 3.09% - its highest level since 2011.
In exchange, the pound fell back to where it was at the start of 2018, although it remained just above the year-to-date lows of 1.3460.
As of 2020 BST, cable was down by 0.39% at 1.35038, while the US dollar spot index was climbing by 0.68% to 93.2130 and trading near a six-month high.
Making life harder for the pound, data out earlier in the day showed UK wage growth cooling to a quarterly rate of change of 2.5% in annualised terms for the three months to March, versus 3.5% six months ago.
According to economists at Barclays Research, such a pace was "just about in line with price stability but clearly not inflationary".
On a more positive note, according to multiple analysts, and also in quarterly terms, employment growth was up by 197,000, its fastest clip since 2015.
Nonetheless, one City-based analyst chose to call attention to the drop in the latest claimant count figures, which increased by 31,200 (consensus: 7,800) in April, alongside an upwards revision to the figures for March.
The number of job vacancies also picked-up, ONS said.
The European single currency fared even worse, falling by 0.74% against the US dollar to 1.18388.
It was undermined by data released earlier in the session showing that German economic growth slowed to a 0.3% quarter-on-quarter pace (consensus: 0.4%) at the start of 2018.
That was half as fast as the preceding quarter's growth, which admittedly followed an out-sized gain of 0.7% during the third quarter.
Turkish lira pummeled, Argentine peso bounces back
Yet the real fireworks on Tuesday were in the emerging markets space, amid very sharp selling in the Turkish lira and Argentine peso.
The US dollar gained 2.10% against Turkey's currency after President Recep Tayyip Erdogan flagged his intention to tighten his grip on the central bank and the economy after next month's elections.
In an interview with Bloomberg TV, Erdogan said that once the country has transitioned into a full "presidential system", its central bank will have to heed his calls for lower interest rates.
The dollar on the other hand was on the back foot against the Argentine peso, retreating by 3.72% to 24.0553.